Strengthening our communities through entrepreneurship
Fostering an entrepreneurial spirit is part of our core values, and we believe that supporting entrepreneurship is an important factor for promoting sustainable economic growth across the regions where we operate. That's why we aim to make contributions towards supporting aspiring entrepreneurs – both from inside our company and across our communities.
Gastro Bazaar in Honduras
Since 2017 we have held employee entrepreneurship fairs in Honduras entitled Gastro Bazaar, where employee entrepreneurs present their products and services. This event has a two-pronged purpose: to promote entrepreneurship amongst our employees, and to raise funds for a charitable cause. The earnings received from ticket sales, as well as from a small onsite Gildan store, are donated to the Amor y Vida Foundation, which provides home, food, and care for children with HIV. In addition to our entrepreneurs, a committee of volunteers also helps raise funds, and the Amor y Vida Foundation attends the event to help fundraise with sales of furniture from their carpentry workshop. The event encourages local talent to come forward and spotlight their work.
Gildan's craft fair in the Dominican Republic
In 2019, to encourage entrepreneurship and foster empowerment, our team in the Dominican Republic held the Feria Artesanal Gildan (Gildan Craft Fair) in July, which served as a complementary initiative alongside our program La Comunidad Emprende (The Community Startup). We identified small entrepreneurs from the Guerra community and gave them the opportunity to promote their products and services at the craft fair.
This event fosters entrepreneurial spirit and helps local business owners gain recognition among Gildan employees for the services and products they offer. For this event, we provided a space at our Dortex plant and created a two-day craft fair so that these young entrepreneurs could sell their products. More than 300 Gildan employees supported the initiative and purchased approximately 564 products – worth thousands of Dominican pesos. In generating positive cash flow for local entrepreneurs, communities in the Dominican Republic are able to become more self-sustainable and self-reliant in the long run.
"Becoming an Entrepreneur in My Country" program in Honduras
Gildan entrepreneurs participate in "Becoming an Entrepreneur in my Country," launched by the Honduran Maquila Association (AHM) to promote an entrepreneurial model that generates self-employment opportunities and new income for workers in the textile-apparel sector. Through this initiative, the AHM offers assistance to three employee profiles: those who would like to become entrepreneurs but do not yet have a business concept; those who have one or several business concepts; and those who already have a business in place. With this, potential entrepreneurs are able to receive training during three phases of the entrepreneurship model.
For several years, we have supported entrepreneurs by offering opportunities to promote their products and services as well as by providing training through different local organizations. As more ideas are given stable grounds to grow, more local talent is encouraged to move forward, and the community as a whole thrives from the development.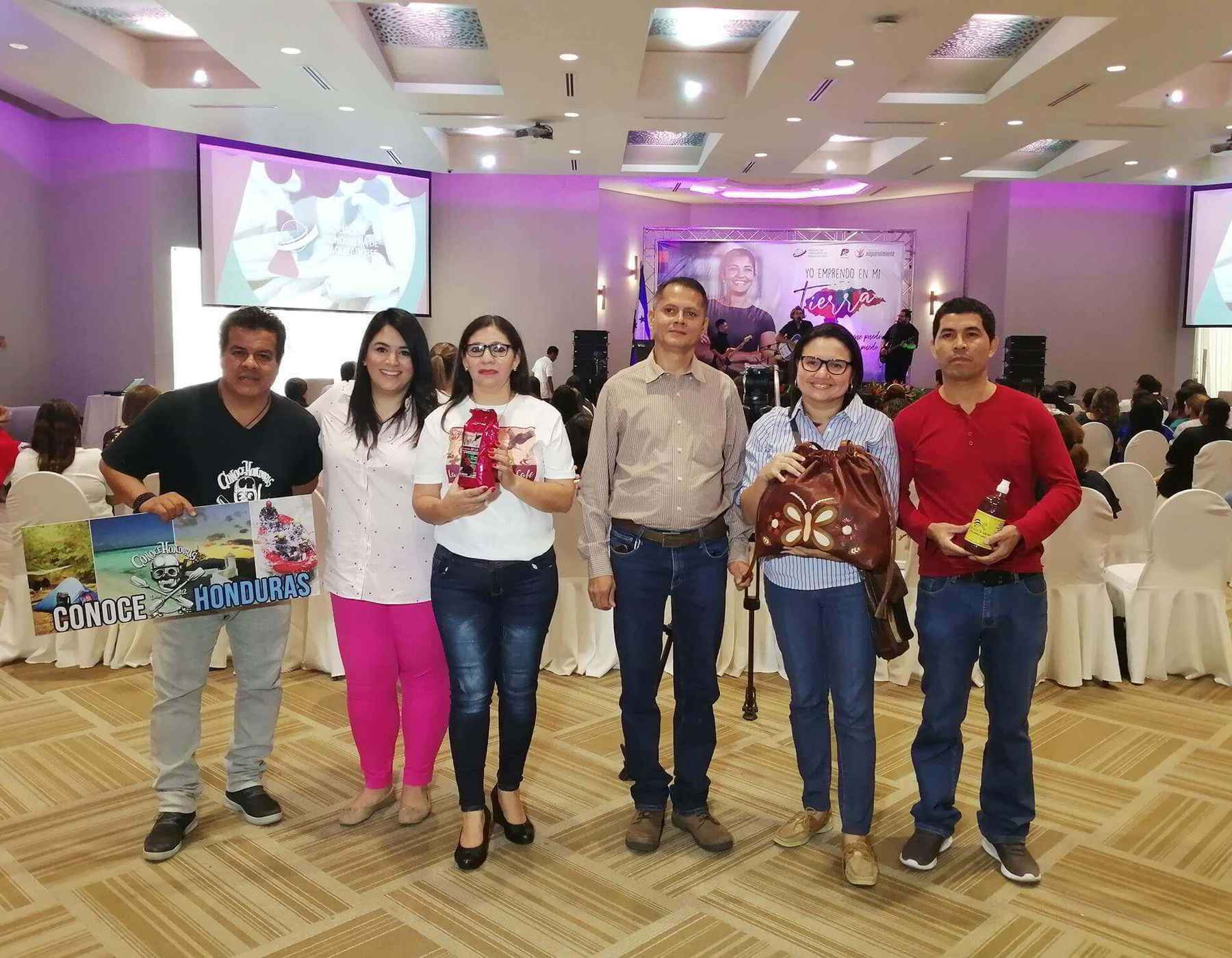 More about community projects