Our differences make us stronger
We strive to create a company culture that brings the power of diversity, equity, and inclusion to life; where employees from different backgrounds come together and use their strengths to drive innovation and growth.
Encourage the development of each individual in a collaborative, inclusive environment.
Foster a culture where employees can bring their whole self to work.
Partner with organization that support the growth of our communities.
Embrace and encourage the differences that each employee brings to Gildan.
Our people are our greatest success!
Empowering our employees to thrive at every level of our organization has always been one of our most important priorities. From our offices all the way to our facilities around the world, we make sure that everyone feels a sense of belonging wherever they are and wherever they are from, because we know that every single one of our 40,000 employees have a story worth sharing, here are a few of them:
Fulvia Stevens, Director of Customer Service
Barbados
Meet Fulvia, who was born in Venezuela and immigrated to Barbados twenty-two years ago. She started her career at Gildan in 2004 as a Customer Service Representative and has since advanced to Director, Customer Service. Fulvia's native language is Spanish and she speaks fluent English.
"Gildan is truly an international company that has exposed me to a diverse global community. This positive influence on my leadership role has given me a broader view on how to better interact with the people in my working environment".
Nathan Ho, IT Business Analyst
Canada
Meet Nathan, born in Quebec City, raised in Montreal. Nathan has a 13-year journey at Gildan's headquarters in Canada, from Data Entry Clerk to Business Analyst, here is why inclusion means a lot to him:
"I am a naturally introverted person, I like to think things through and reflect before giving others my opinion. Business analysts are often characterized as outgoing individuals, so it can be quite the surprise when people meet me, but I'm glad I have a team that accepts me for who I am. They respect and understand that I tend to be more quiet, but at the same time they continuously encourage me to step out of my comfort zone. Being able to embrace who I am while bettering myself has been an important part of why I fit in at Gildan."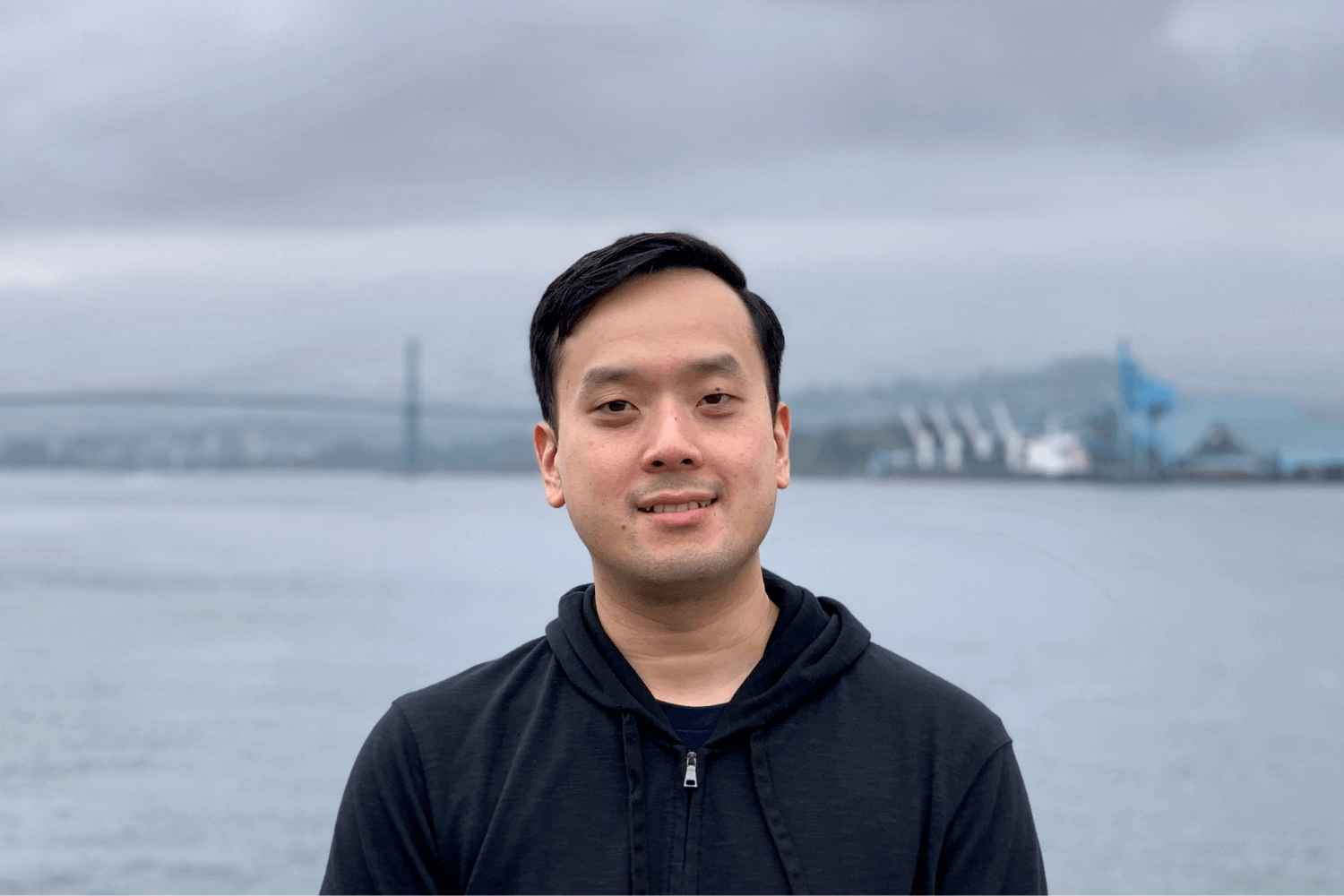 Lily Akter, Quality Assurance Coordinator
Bangladesh
Meet Lily who started at Gildan over 10 years ago as a Quality Inspector on the factory floor and has since advanced her career.
"In my experience, it isn't as common for women to have access to professional development opportunities in Bangladesh, but Gildan maintains a culture where this is possible. When I see Gildan providing opportunities like these to women like myself, it makes me feel both inspired and motivated in my career."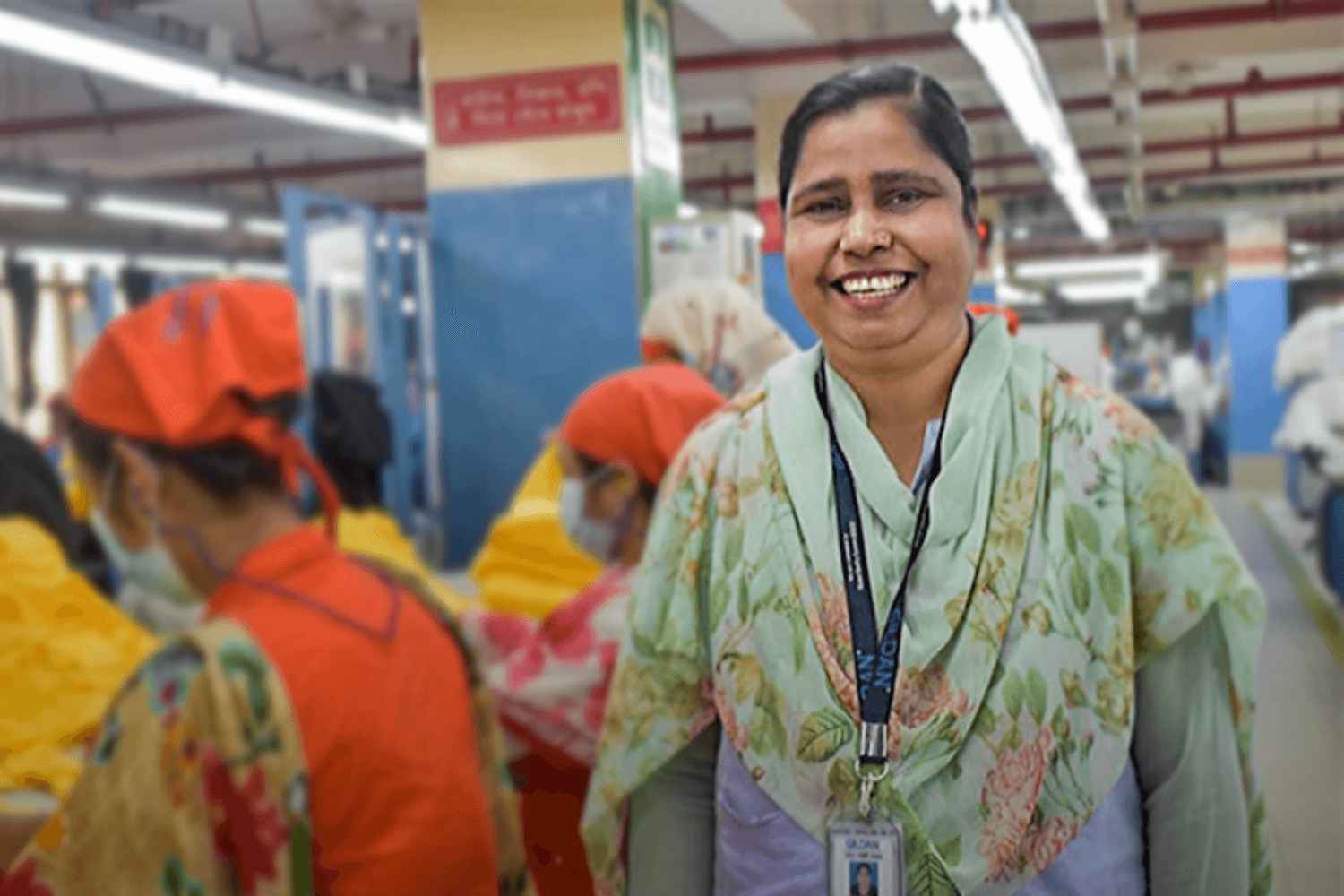 Retta Murphy, Manager of Customer Service
United States
This is Retta, with a heart for service, Retta has certainly found her passion in our customer service department, even after having tried many ventures and professions over the years, she always gravitated back to it. But beyond her love for her job, Retta also loves to embrace her employees unique characteristics:
"I like coaching people and embracing everyone's own uniqueness. I love developing my employees and allowing them to grow within Gildan. In some cases, that means allowing them to move on to another department or even to another company but as a manager its rewarding to see them reach their full potential."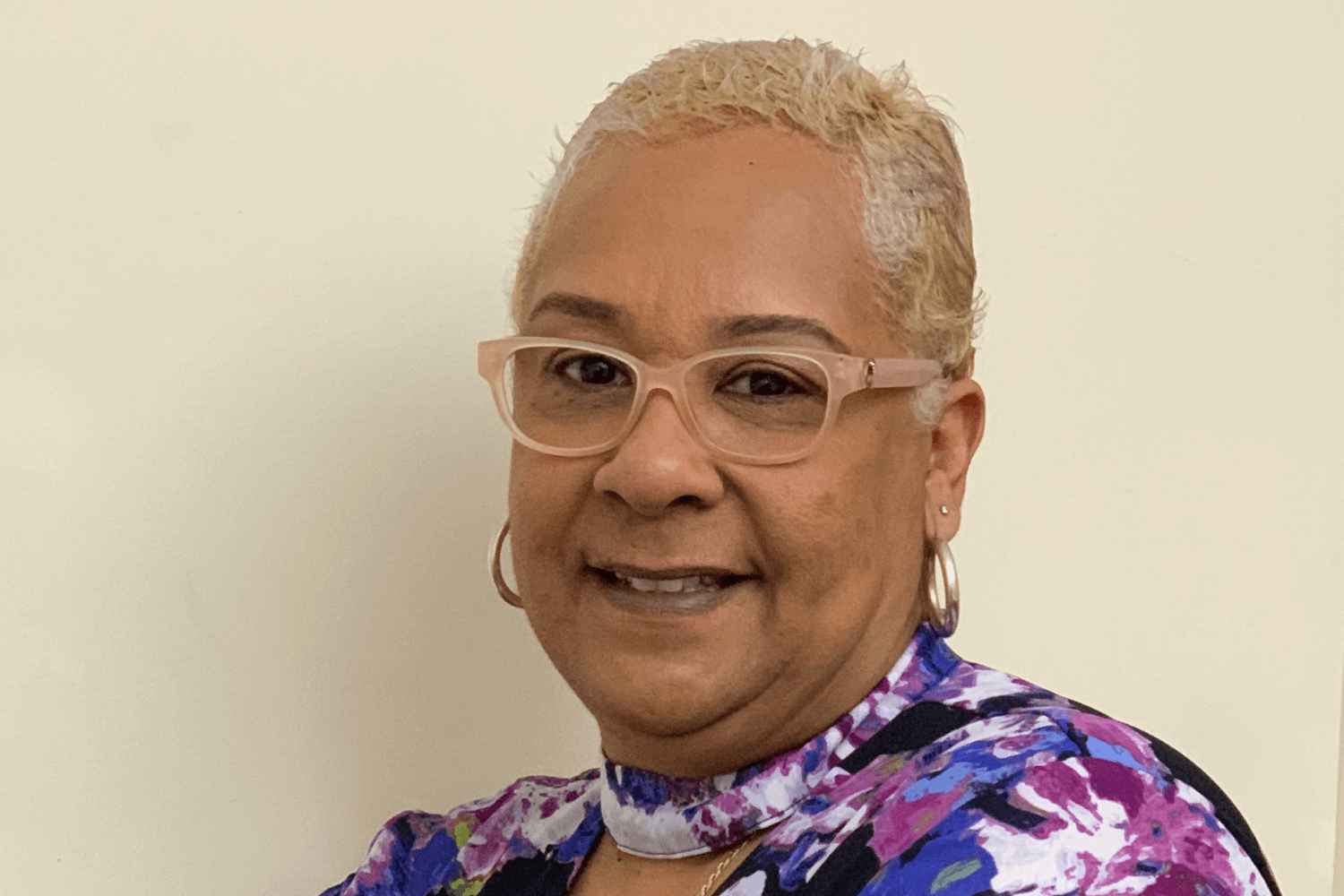 Maria Frohmader, VP Textiles & Garment Dyeing
Honduras
Meet Maria, a Canadian Honduran, with a seventeen-year growth journey at Gildan from manager all the way to VP.
"Early on in my career I was really lucky to have a supervisor who empowered me from the start and gave me the room to grow. He taught me to communicate my ideas and never be scared to give my opinion. So, if I had to give any women advice on how to advance their careers, I would tell not to be afraid to speak and make yourself heard. If you want something in your career, ask for it."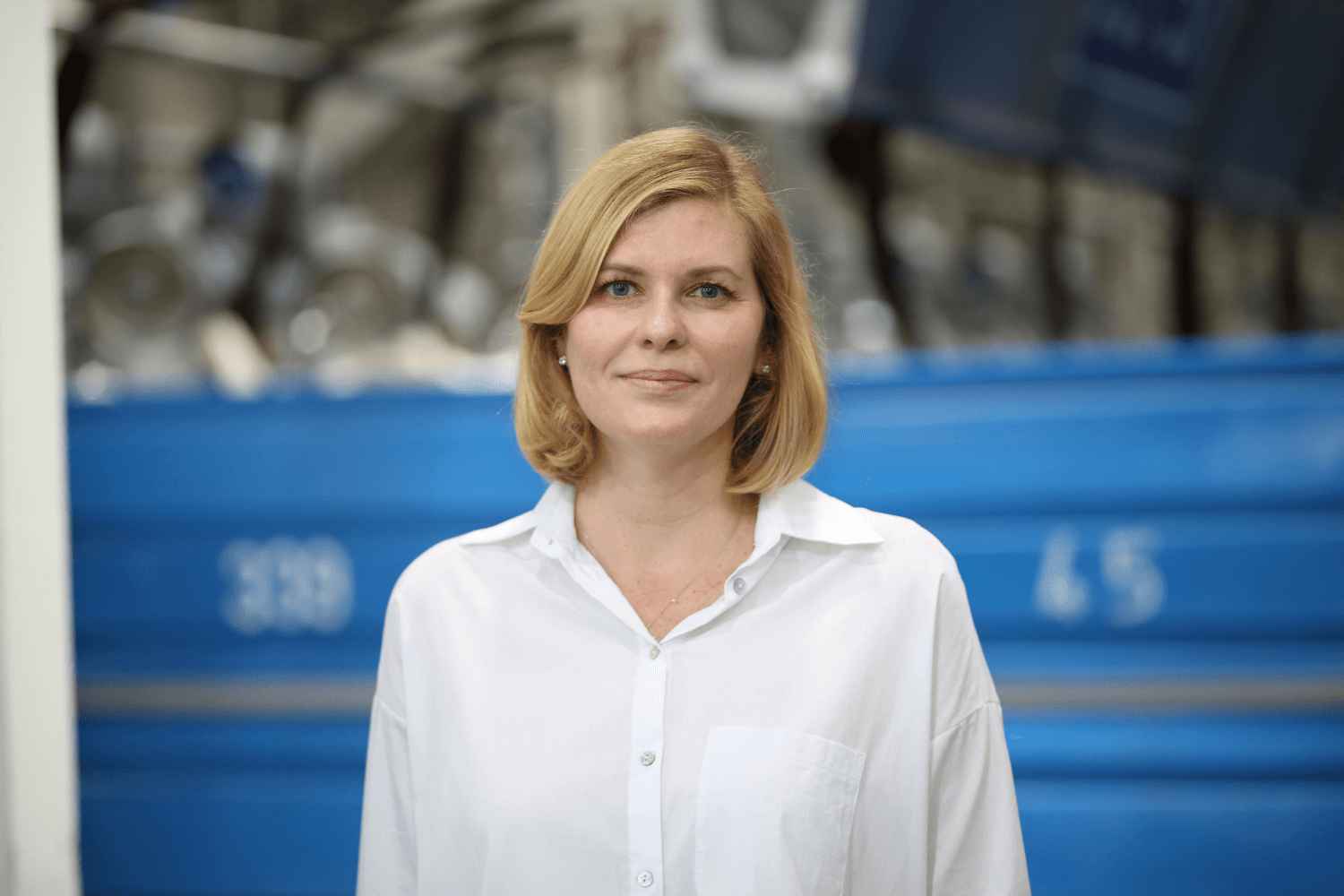 John Rhodes, VP Supply Chain
United States
Meet John, military veteran, Colombian-born, and raised in North Carolina. John graduated from West Point, served 5 years in the U.S. Army, and in 2007 exited active duty to start working in Corporate America.
"I love being part of a company and culture where the breadth and scope of the opportunities before us is only exceeded by the immense talent and dedication of my colleagues at every level of responsibility within Gildan."
Juliana Johnson, Manager of Inventory Reporting and Sourcing
United States
Meet Juliana, originally from Cali, Colombia. Juliana moved to the U.S. in 2007 to do a master's degree, and after finishing her degree, she remained in the U.S. to pursue new professional heights and began working at Gildan in 2013. Juliana embraces the empowering work culture and is grateful for how it reminds her of home:
"There's so much diversity that exists within Hispanic culture, and you can really see that here at Gildan. The overall work experience here is vibrant, and I'm fortunate to be able to work so closely with many Hispanic teams across our supply chain. Having the opportunity to work with them is great because it reminds me of where I come from and makes me feel a little bit closer to home."
With approximately 40,000 employees worldwide, I know that our collective strength comes from our diversity. As we continue to embrace each of our uniqueness, skills and contributions, I am confident that we can only grow stronger. The path to diversity, equity, and inclusion is boundless and we'll gladly journey on it together.
A commitment to our people
Our commitment to diversity, equity, and inclusion starts first and foremost with our employees. Throughout our entire hiring and development process, we focus on ensuring that employees from all backgrounds, especially from underrepresented groups, are successful. Over the years, we have created and launched various initiatives and programs to support this commitment, some of which are presented below:
Advancing our female employees in the workforce and propelling their careers was one of the first challenges we tackled as a company. We're proud to say that over the years, we've supported and trained women from all levels of the organization to aid their career advancement. In Honduras, for example, we have "The Women's Empowerment Program", which is focused on developing management, finance, and communication skills as part of leadership development. More than 1,500 Gildan employees have completed the training to date.
Gildan has a strong Hispanic and Latinx community. That's why every year, we recognize Hispanic Heritage Month in the United States by celebrating the history, cultures and contributions of Hispanic and Latino Americans. In addition, our employees in the Caribbean Basin and in Central America are encouraged to embrace their culture proudly every single day.
At Gildan, we recognize the systemic racism that Black people have experienced over generations. We stand in solidarity with the millions of people around the world who have supported the Black Lives Matter movement and we are taking meaningful actions against racism like; breaking the silence around systemic oppression, educating ourselves about the history and legacy of racism, and speaking out against injustice. For example, during Black History Month in the United States last year, we hosted Brenda Tindal, Director of Education & Engagement at the International African American Museum, to facilitate a lunch & learn on Charleston's vibrant African American history and culture. African Awareness Month was also celebrated in Barbados where our employees were invited to wear African attire, recognizing African Dress Day.
We want to harness the power of an intergenerational workforce. In Honduras, our talking series "Millennial Perspectives" empowers our millennial employees to share their professional and personal accomplishments, passions and challenges with colleagues around the business. Through this series, we aim to promote intergenerational exchange and reverse mentoring.
We have always put great emphasis on emerging market talent. We believe in creating highly motivated local management teams at each of our operating locations to ensure alignment with the cultural, social and economic needs of our employees and the communities where we operate. Our priority is to favour local talent for leadership positions rather than expatriates. That's why we have implemented extensive training and development programs for our employees, providing them with opportunities to develop and grow within Gildan. We are proud to say that 85% of managers at our factories are from local communities.
A commitment to our communities
Over the years, our commitment to diversity, equity, and inclusion has extended beyond our organization to support our communities at large. We strongly believe that we have a responsibility to be a good corporate citizen by delivering positive and sustainable impacts to create stronger communities.
We invest in programs and partner with organizations that support women based on local needs. In the Dominican Republic, for example, where rates of domestic violence are soaring, our program, in partnership with The Batey Relief Alliance, specifically focuses on gender-based violence prevention. The Batey Relief Alliance is a non-profit organization helping to create a productive and self-sufficient environment in the United States, the Caribbean, and Latin America. In partnership with them, we've established a women's empowerment Initiative in the Dominican Republic called "The Community Startup". Through our partnership, we've empowered over 180 young women and men in the communities in which we operate, providing training, guidance and support to pursue their own business.
We know that inclusive procurement practices can create long-term value to our business and our communities. That's why we are working towards promoting more inclusive and diverse procurement practices that will help us drive a more empowered marketplace. Today, we are focused on sourcing our material locally to prioritize local economic and social impact.
Cultivating the Next Generation
We are strong believers that education is a critical driver of change, which is why we've chosen to support organizations that are giving children the tools and resources to understand global environmental and social issues while adopting a mind-set of sustainable practices and conscious consumption. Through our program "Young Sustainability Leaders", we hope to inspire and empower students to be the next generation of social and environmental entrepreneurs.
We know that building a more diverse, equitable, and inclusive company that operates in various countries is a journey that will have many milestones and challenges along the way. If anything, our progress in recent years is a testimony of our hard work, commitment, and passion to propel ourselves into the future. Our diversity, equity, and inclusion journey continues!