Our differences make us stronger
At Gildan, you will find a culture that actively promotes equity through our Company to create a better, more inclusive, and sustainable employee experience in all our locations around the world. Here, every employee is accepted for who they are, and encouraged to bring their authentic selves to work.
Giving meaning to our DEI culture

By embracing diversity, choosing to be equitable, and acting inclusively, we create a favorable environment for all our employees. This is how we see it:
Diversity
Diversity, and the presence of difference at Gildan is our fact. We encourage everyone to apply to our various opportunities offered within our global operations and become part of the Gildan team because we value the diversity that comes with your unique contributions.
Equity
Equity is our choice; we recognize that not everyone starts their journey from the same place. We strive to take your unique needs into consideration and provide you with the right resources required to reach your full potential.
Inclusion
Inclusion is our action to ensure that every employee feels empowered and heard. We are committed to giving you the tools you need to participate in the Company's decision-making processes, and truly become a part of Gildan.
Join us to find your fit!
With approximately 50,000 employees worldwide, I know that our collective strength comes from our diversity. As we continue to embrace the uniqueness of our employees, their skills and contributions, I am confident that we can only grow stronger. The path to diversity, equity, and inclusion is boundless and we'll gladly journey on it together.
Our people are our greatest success!
Our employees make Gildan what it is and empowering them to thrive at every level of our organization has always been a priority. We make sure that every one of our 50,000 employees, each with their unique story, feels a sense of belonging, because we know that every single one of our employees has a story worth sharing. Here are a few of them:
Fulvia Stevens, Director of Customer Service
Barbados
Fulvia's passion for creating connections and understanding the basic human need for relationships inspires her work every day as a Director of Customer Service. Being bilingual and having lived in multiple countries has allowed Fulvia to experience the differences and similarities in human nature, a skill that aids her in fostering relationships between Gildan and our customers.

"Gildan is truly an international company that has exposed me to a diverse global community. This positive influence on my leadership has given me a broader view on how to better interact with the people in my working environment."
Nathan Ho, IT Business Analyst
Canada
Nathan is an introvert by nature, much in contrast to the 'expected' outgoing nature of a business analyst. However, the community he found at Gildan has allowed him to remain true to himself, while supporting him at times when he chooses to push his boundaries, resulting in his 15-year long, satisfying career at Gildan.

"I like to think things through and reflect before giving others my opinion. But I'm glad I have a team that accepts me for me. Being able to embrace who I am while bettering myself has been an important part of why I fit in at Gildan."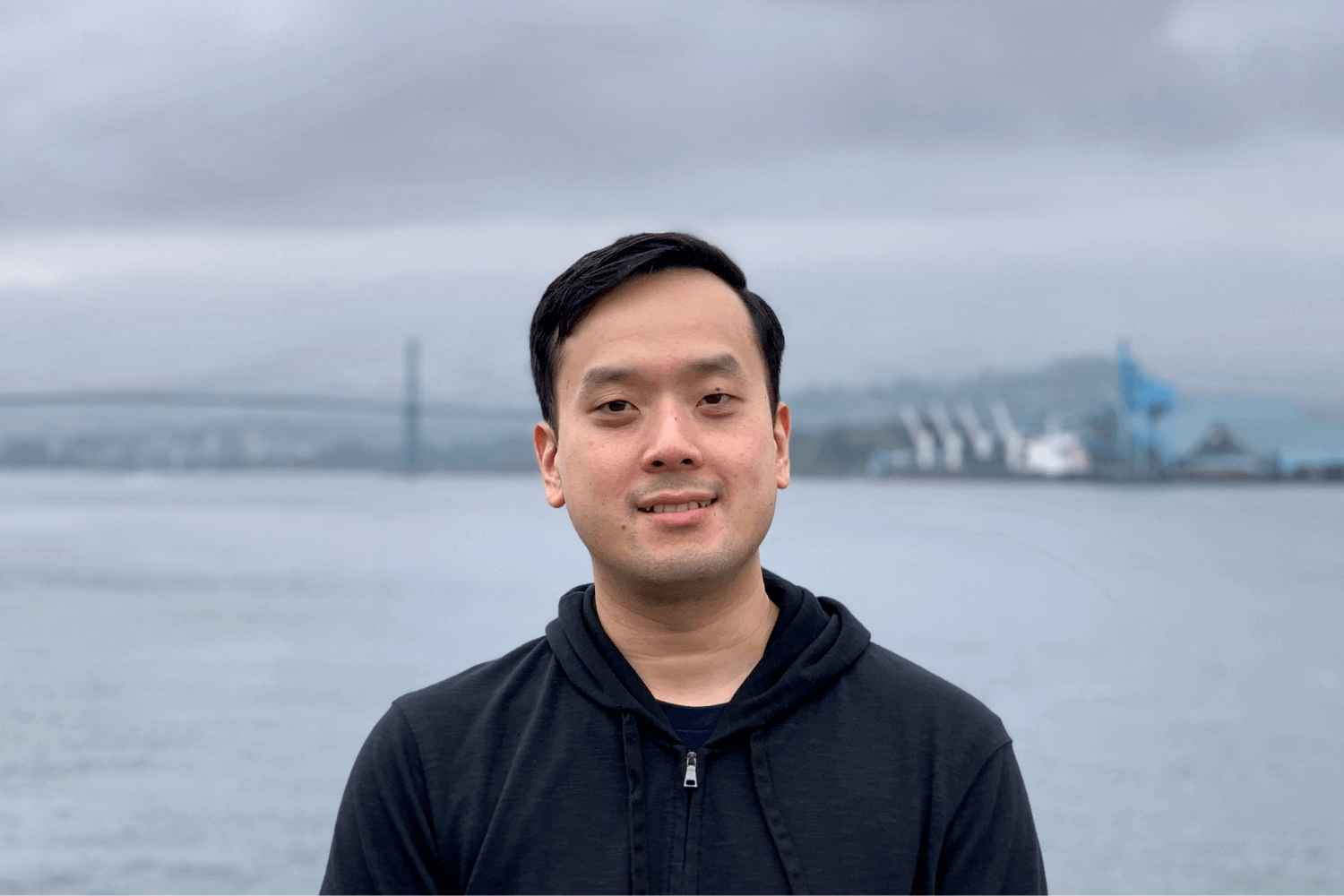 Lily Akter, Quality Assurance Coordinator
Bangladesh
Creating her own path in the world, Lily, working at Gildan's Bangladesh hub, gives time to her career in a society where it is difficult for women to focus on their professions. Gildan's culture of growth inspires her to move forward every day, resulting in her 10-year long journey at the Company.

"Gildan maintains a culture where it is possible for women to access professional development opportunities. When I see Gildan providing opportunities to women like myself, it makes me feel both inspired and motivated in my career."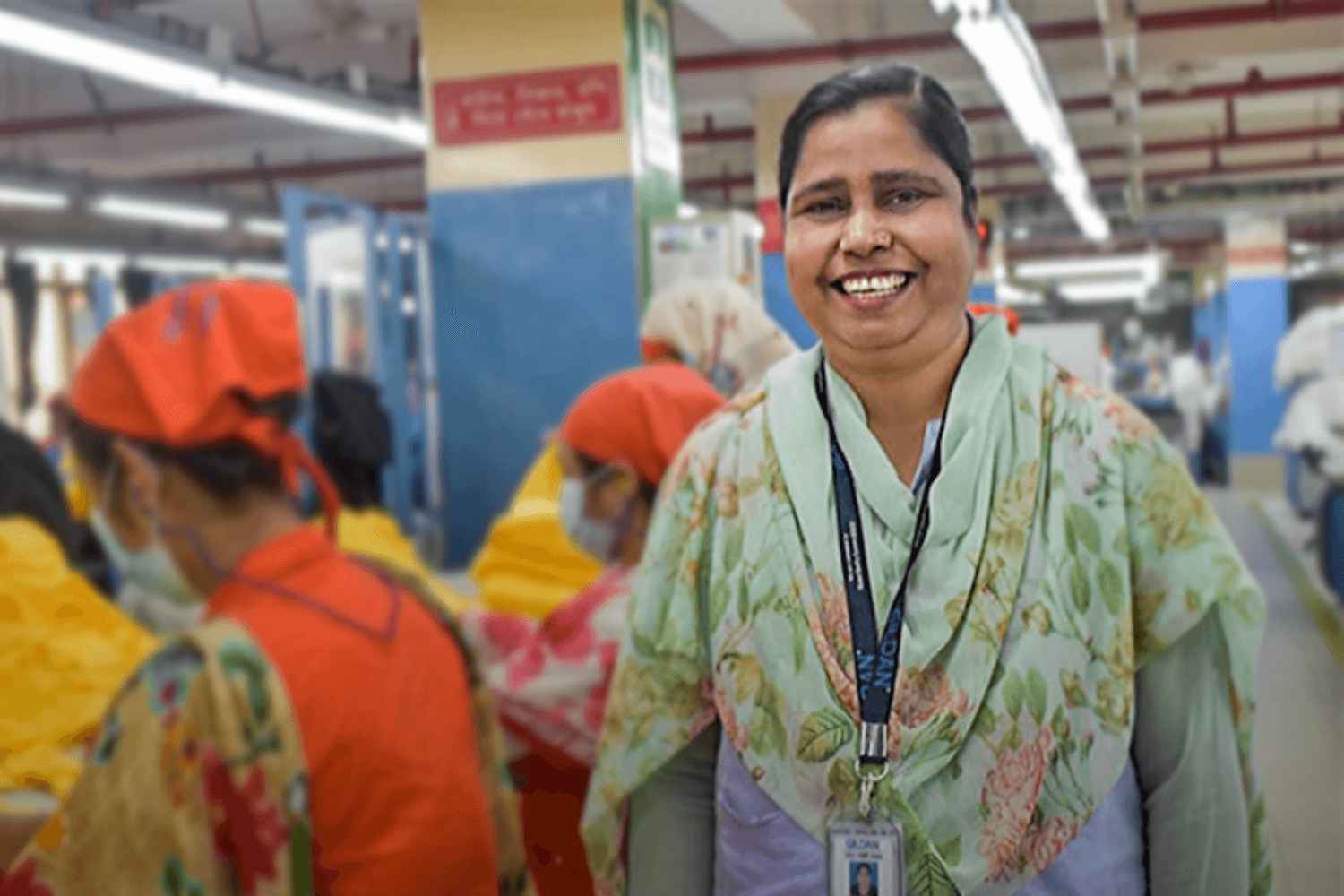 Retta Murphy, Manager of Customer Service
United States
Having tried multiple professions over the years, Retta discovered that her heart lay in customer service, a love that she brings to her position as Manager of Customer Service. As part of Gildan's inclusive leadership team, Retta embraces the uniqueness of each of her employees and encourages them to become the best version of themselves.

"I like coaching people, developing my employees, and allowing them to grow. In some cases, that means allowing them to move on to another department or even to another company, but as a manager, it's rewarding to see them reach their full potential."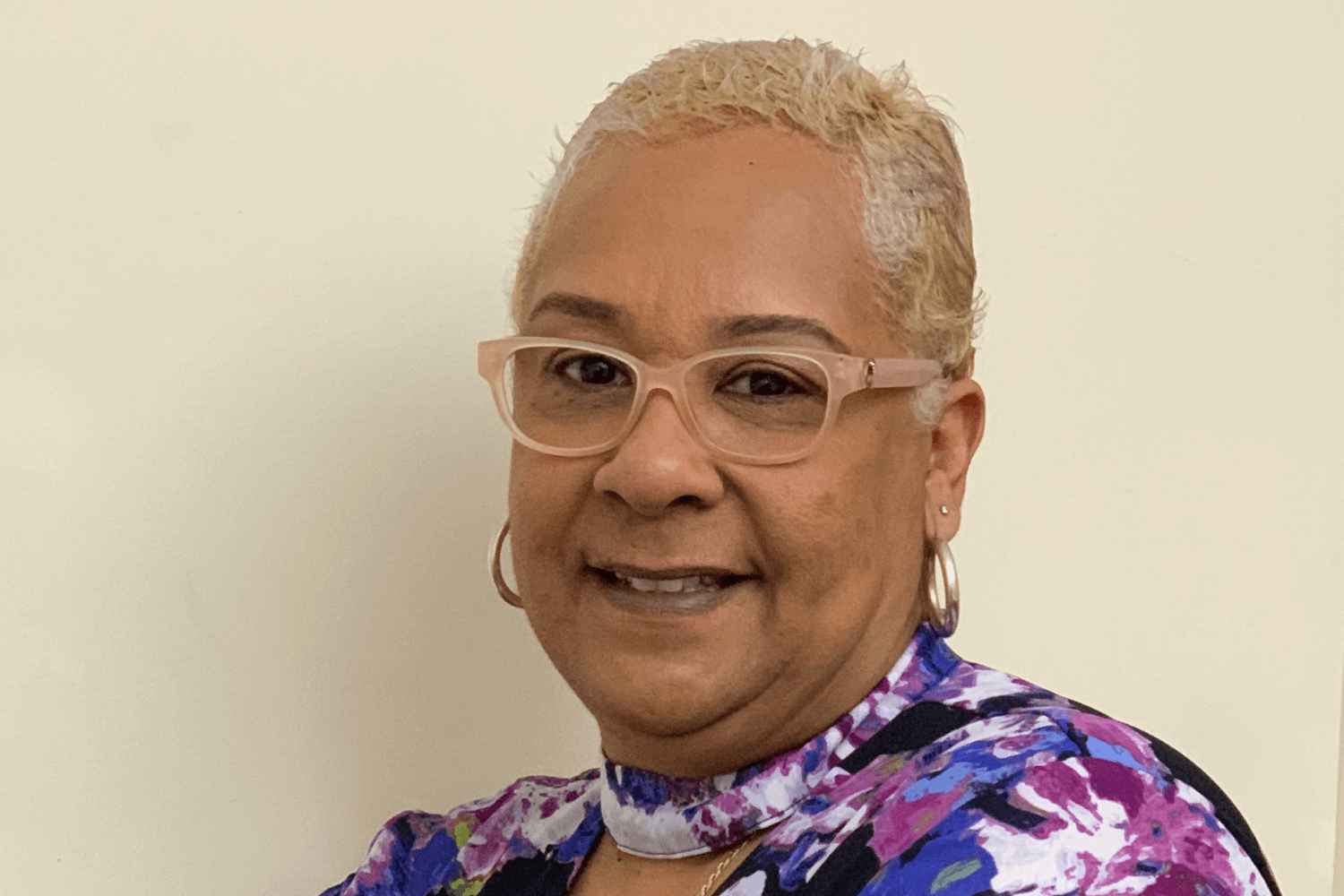 Maria Frohmader, VP Textiles & Garment Dyeing
Honduras
Maria has always believed in taking charge of her career. Her belief that people, especially women, should steer their own paths, has guided her own endeavors. Her journey from manager to vice-president is a testament to her efforts as well as the culture of growth she has found at Gildan.

"Early on in my career, I was really lucky to have a supervisor who empowered me from the start and gave me the room to grow. He taught me to communicate my ideas and never be scared to give my opinion. So, if I had to give any women advice on how to advance their careers, I would tell you not to be afraid to speak and make yourself heard. If you want something in your career, ask for it."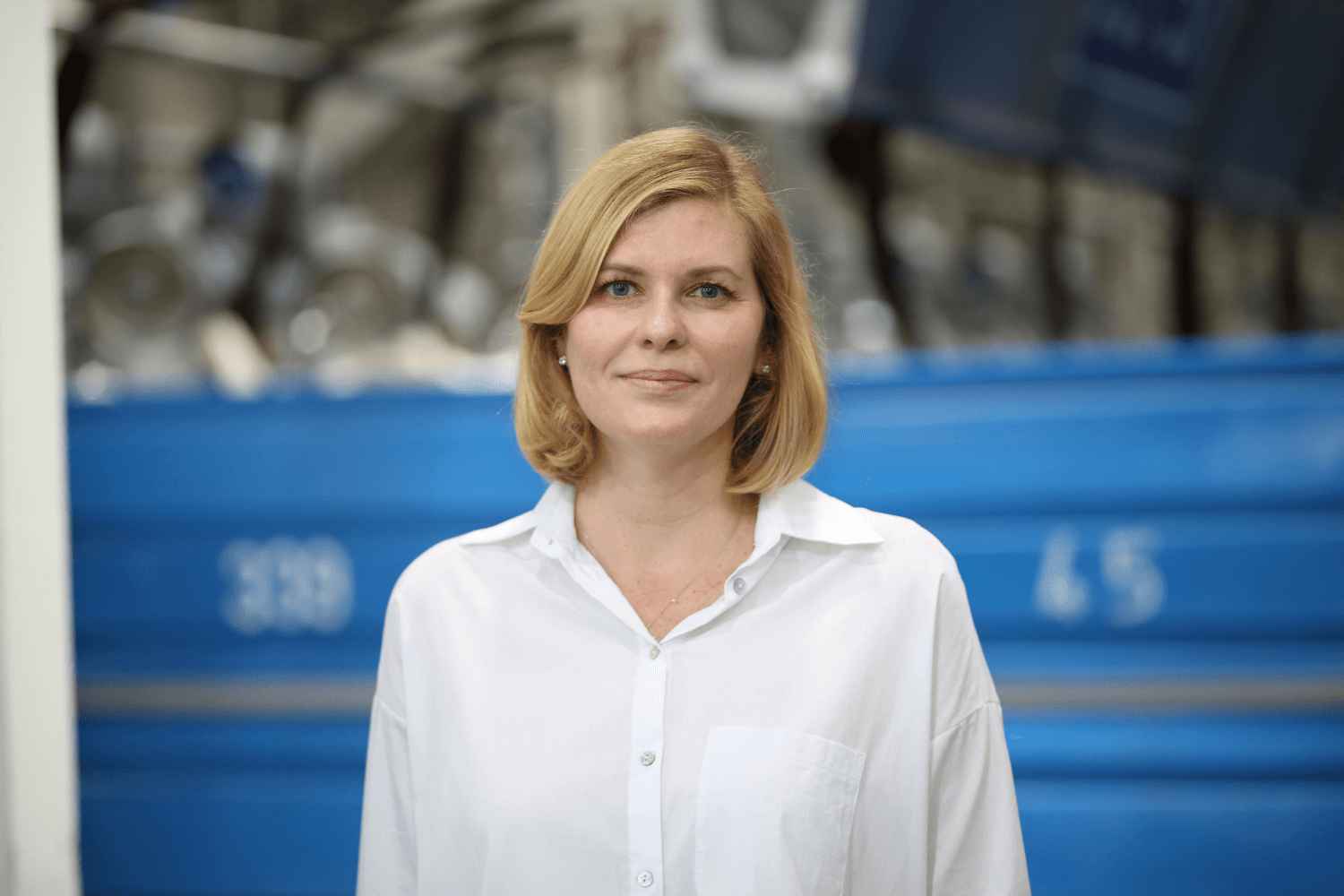 John Rhodes, VP Supply Chain
United States
After serving 5 years in the U.S. Army, Colombian-born, military veteran John, took a leap of faith and switched careers to work in Corporate America. As Vice-President of Supply Chain at Gildan, John brings to life his skills in Gildan's everyday manufacturing operations. The immense talent by which he is surrounded has allowed him to settle in and find his fit.

"I love being part of a company and culture where the breadth and scope of opportunities before us is only exceeded by the immense talent and dedication of my colleagues at every level of responsibility within Gildan."
Juliana Johnson, Senior Manager of RP, Inventory Reporting and Sourcing
United States
After immigrating to the U.S. from Colombia, Juliana pursued a career at Gildan, joining the Company in 2013. Since then, Gildan's diversity in Hispanic culture also reminds her of home, something she keeps at the heart of her role every day.

"There's so much diversity that exists within Hispanic culture, and you can really see that here at Gildan. The overall work experience is vibrant, and I'm fortunate to be able to work so closely with many Hispanic teams across our supply chain. Having the opportunity to work with them is great because it makes me feel a bit closer to home."
Alex Tremblay, Director of Financial Planning and Analysis
Canada
Alex's passion for business and finance has led him to explore multiple roles and opportunities in the finance industry, endeavours which have led him to becoming the Director of Financial Planning and Analysis at Gildan. As an open and proud member of the LGBTQIA+ community and having lived in Montreal with his partner of 11+ years, Alex's positive experiences in the Company's inclusive environment allows him to be himself.

"Being gay is an important part of my identity. I was lucky to be born in a country and in a family where differences are embraced. Even in places like Canada where workplace discrimination laws exist, being an open member of the LGBTQ+ community can be a challenge since stereotypes remain. I feel privileged to work for a company that is opening its arms to diversity and creating a safe working environment where individual differences are not only welcomed but seen as bringing value."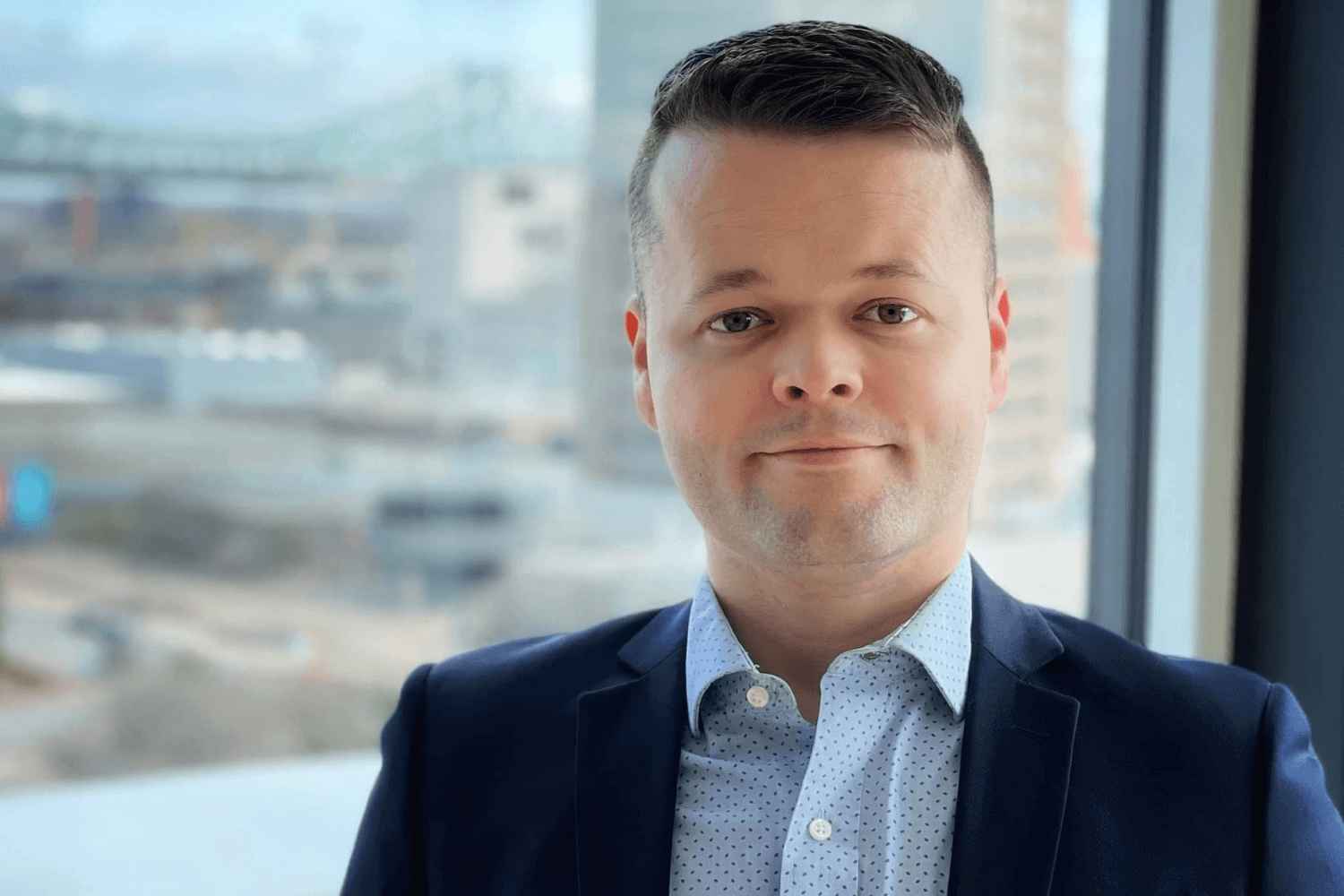 Niles Morrison, Lead Clerk of Shipping
United States
Niles's role as a single parent for his three sons shapes his drive for ambition and growth, a drive that has allowed him to take on several roles in his 9 years at Gildan, and has led to him becoming a Lead Clerk in the Company's shipping department. In a world where racism is very much prevalent, Niles's goal is to set a positive example for his children, and Gildan has given him the platform to do just that.
"My boys are at an age where they look at dad as a role model and an example. And I'm happy because Gildan not only gave me the opportunity to grow, but also to be a good role model for my boys and show them what is possible."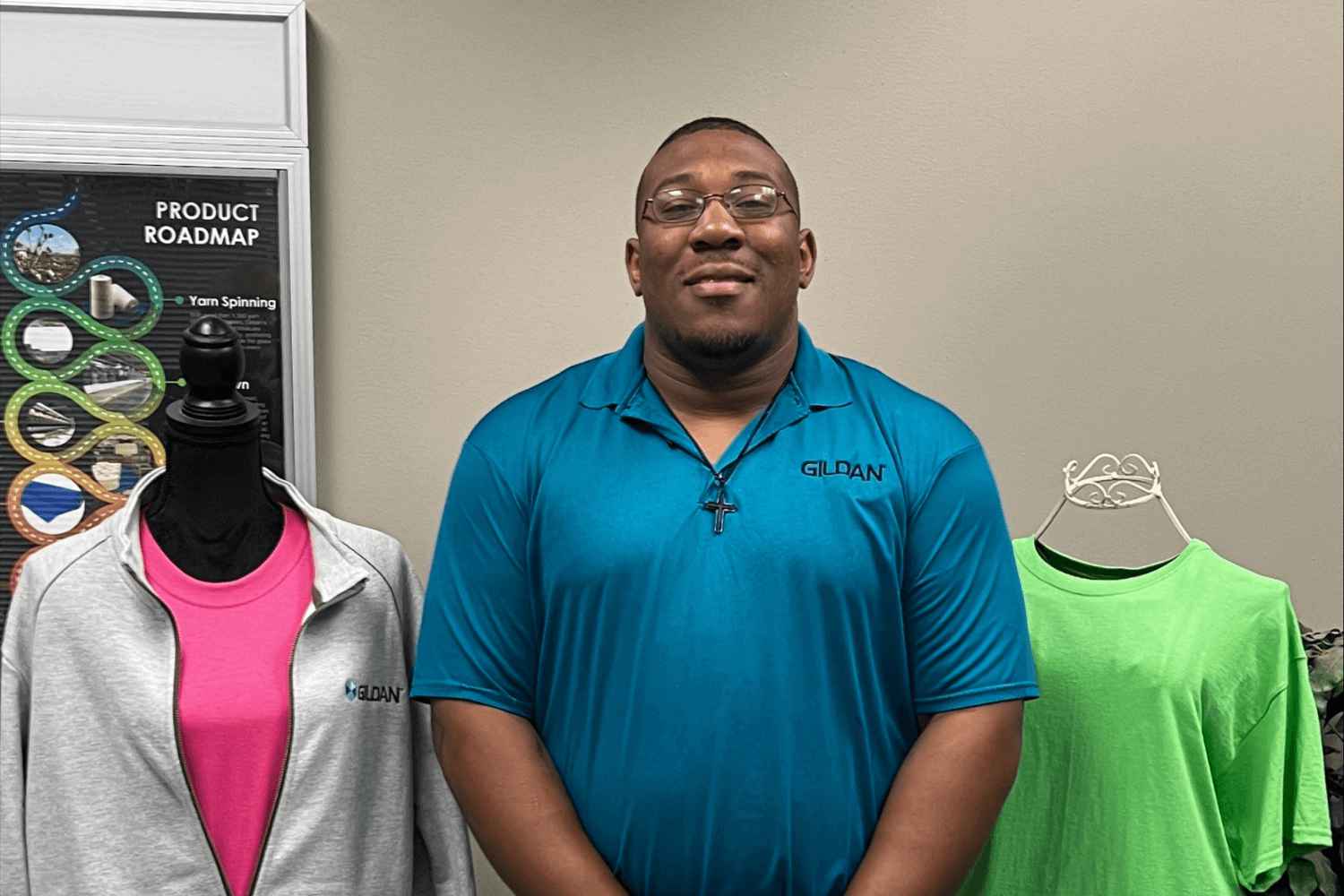 We know that building a more diverse, equitable, and inclusive company that operates in various countries is a journey that will have many milestones and challenges along the way. If anything, our progress in recent years is a testimony to our hard work, commitment, and passion to propel ourselves into the future. Don't hesitate to join our journey and provide your perspective to make Gildan an even more inclusive and safe space for all its employees!