Supporting good health and well-being
Aligned with UN Sustainability Development Goals 3 and 5, we believe that promoting good health and well-being for all at all ages can strengthen both our communities and our business. We do so by supporting programs that help increase the quality of life for our employees and community members, and create a measurable change in awareness of active, diverse, inclusive and equitable lifestyles, participation in events, and engagement with youth and their families.
SUPPORT TO CENTRAIDE OF GREATER MONTREAL
Employees at our global headquarters have rallied together since 2017 to support the vulnerable communities of the Greater Montreal area who are hit the hardest by the realities of inflation and the lasting impacts of social isolation. Gildan's financial support helps alleviate poverty, provide essential supplies, support youth, and fight social isolation.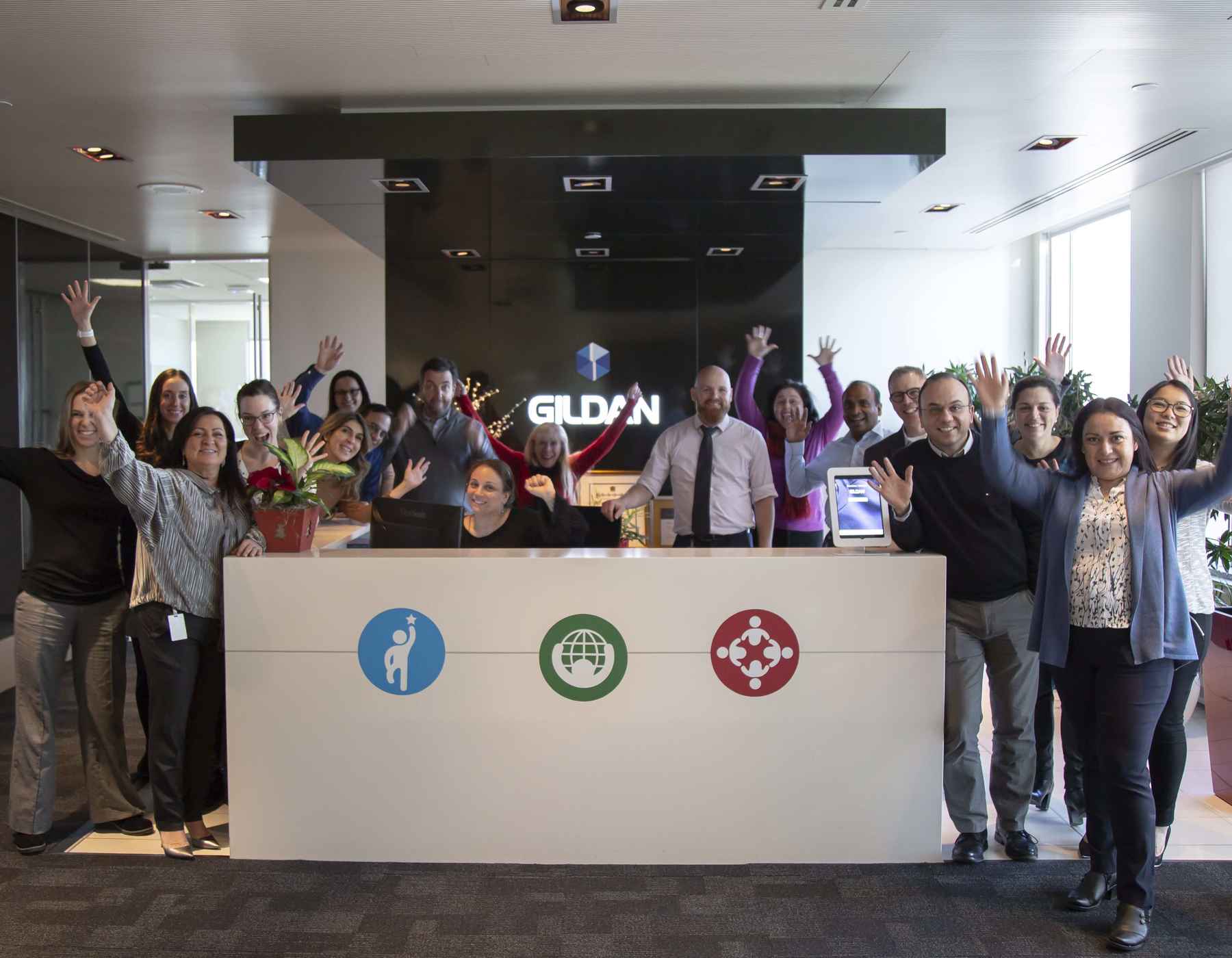 PARTICIPATE, PLAY, AND WIN FOR A CAUSE IN THE DOMINICAN REPUBLIC
Our facilities in the Dominican Republic hold basketball and volleyball tournaments, allocating funds and volunteer hours to charitable causes. The objective, in addition to team building, is to win and receive a donation from Gildan for the charity of their choosing.
SUPPORTING SPECIAL OLYMPICS IN HONDURAS
Every year, around 40 employees from our Honduras facilities participate as volunteers in a sports day with Special Olympics' athletes in San Pedro Sula. The group spends the day with more than 30 athletes from different disciplines like track and field, obstacle courses, bocce ball, and badminton, where athletes with intellectual disabilities showcase their talents and promote the ideals of acceptance and inclusion.
More about community projects