Gildan is committed to operating responsibly while executing on its financial and strategic objectives and employing disciplined capital allocation to drive high return on net assets and create value for its shareholders.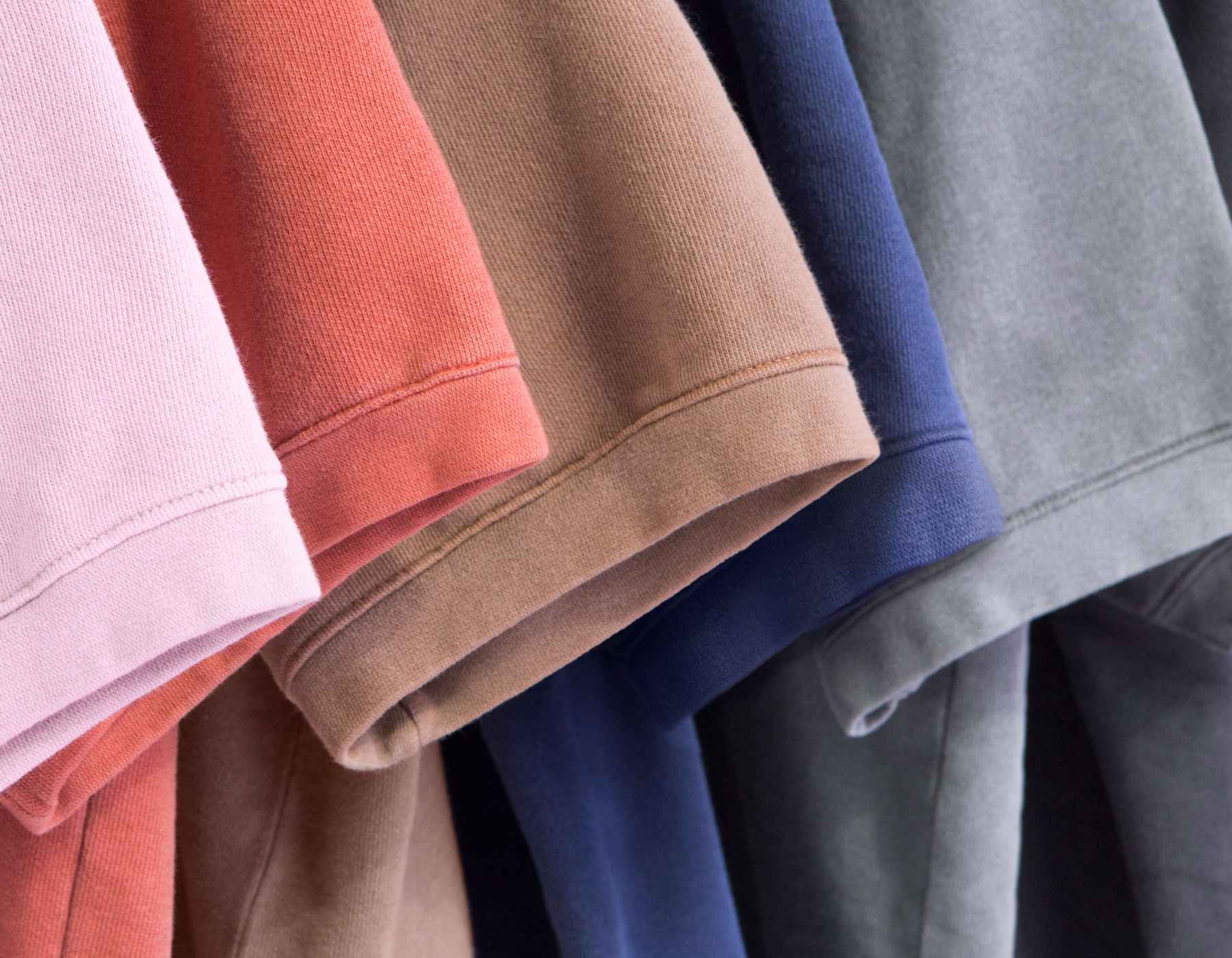 Cash flow from Operating Activities
Adjusted Diluted EPS (1) (2017-2021)
(1) This is a non-GAAP financial measure or ratio. This measure does not have any standardized meaning prescribed by IFRS and is therefore unlikely to be comparable to a similar measure presented by other companies. Please refer to section 17.0 "Definition and reconciliation of non-GAAP financial measures" of the Company's MD&A for the year ended January 2, 2022 (which section is incorporated by reference herein), which was filed on February 24, 2022, and is available at www.sedar.com, for an explanation of the composition of this non-GAAP financial measure or ratio, an explanation of how this non-GAAP ratio provides useful information to investors and the additional purposes for which management uses this non-GAAP financial measure or ratio.
Gildan was founded on the principle of building large scale, vertically-integrated, company-operated manufacturing facilities. More than 90% of our revenues are generated from products manufactured in-house. Through major capital investments in innovation, we have developed a comprehensive manufacturing infrastructure from spinning cotton into yarn, to textile production, sewing and distribution. Our vertical integration and scale allow us to drive efficient production and consistent high product quality while manufacturing responsibly. This infrastructure, combined with a high level of visibility and control over the production process, is rare in the apparel industry and sets us apart from other players. Our operations are situated in four main hubs, including the United States, Central America, the Caribbean Basin, and Bangladesh.
Strong brands with long-standing customer relationships
Over the years we have developed and invested in a strong portfolio of brands and perfected our products based on our customers' needs. As a leading manufacturer of everyday basic apparel, we market our products in North America and internationally under Company-owned brands including Gildan®, American Apparel®, Comfort Colors®, GOLDTOE®, Peds®, as well as the Under Armour® brand through a sock licensing agreement.
Leading sustainable and ethical practices
We are committed to operating responsibly and sustainably, and this is an integral part of our business strategy. Our ESG practices are embedded within our operating processes and consistently applied in all our geographical locations. Our vertical-integration enables oversight and control at every stage of the production process to ensure responsible and sustainable practices are deployed throughout our supply chain.
At the heart of our success stand our approximately 50,000 skilled employees worldwide and a strong local management infrastructure in each of our geographical locations. Throughout the entire organization, we have instilled a sense of ownership and accountability to continue to drive our future growth.
We are proud to maintain one of the strongest balance sheets in the apparel industry while employing a disciplined capital allocation strategy. For years we have been delivering on all elements of our capital allocation priorities, including reinvesting in our business, executing on complementary acquisitions, and returning capital to shareholders through dividends and share repurchases. We do this while maintaining a strong balance sheet operating within a target net debt leverage ratio of one to two times pro-forma adjusted EBITDA(1) . Our financial strength together with our cash generating capabilities positions the Company with a solid foundation for future growth.
The Gildan sustainable growth strategy
Our previous strategy, Back-to-Basics, structurally improved the economics of our business. Looking forward, our focus now turns to the next phase of our journey as we pivot towards our Gildan Sustainable Growth strategy, which is centered around three key strategic drivers.
Capacity driven growth: Expanding our competitive advantage as a low-cost vertically integrated manufacturer​
Innovation: driving innovation across all facets of our organization​
ESG: strengthening and leveraging ESG initiatives and strong track record​
Current and past annual reports, quarterly reports, proxy circulars, and annual information forms are available here.
Our dedicated investor communications team is here to answer your questions:
Director, Investor Communications
How can I get on Gildan's distribution list?
You can subscribe to Gildan's email distribution list by entering your email address in the footer of this page in the section "stay informed".
What is Gildan's stock ticker symbol?
Gildan is listed on the Toronto Stock Exchange and the New York Stock Exchange under the ticker symbol: GIL.
How can I purchase Gildan stock?
You can purchase Gildan stock through your broker.
Can I purchase shares directly from Gildan?
No, to purchase shares, you must set up an account with a brokerage firm.
Who is Gildan's transfer agent and registrar?
Gildan's transfer agent and registrar is:

Computershare Investor Services Inc.
100 University Avenue, 8th floor
Toronto, ON
M5J 2Y1
Telephone: 1 800 564-6253
Email: [email protected]

Does Gildan pay a dividend?
Yes, Gildan pays a dividend on its Common Stock. You can find our current quarterly rate here. Future dividends are subject to Board approval.
When was Gildan's initial public offering (IPO)?
Gildan went public on the Toronto Stock Exchange on June 26th, 1998 and entered the New York stock Exchange on September 1, 1999. For a history of Gildan's stock splits, click here
How do I obtain a copy of your most recent annual or quarterly report?
You can access all these documents in the Reports section of our website.