A global network of distributors
Once sewn and checked for quality, our clothes get wrapped, packaged, and transported to one of our distribution centres globally. From there, we ship out our products in bulk to our customers worldwide.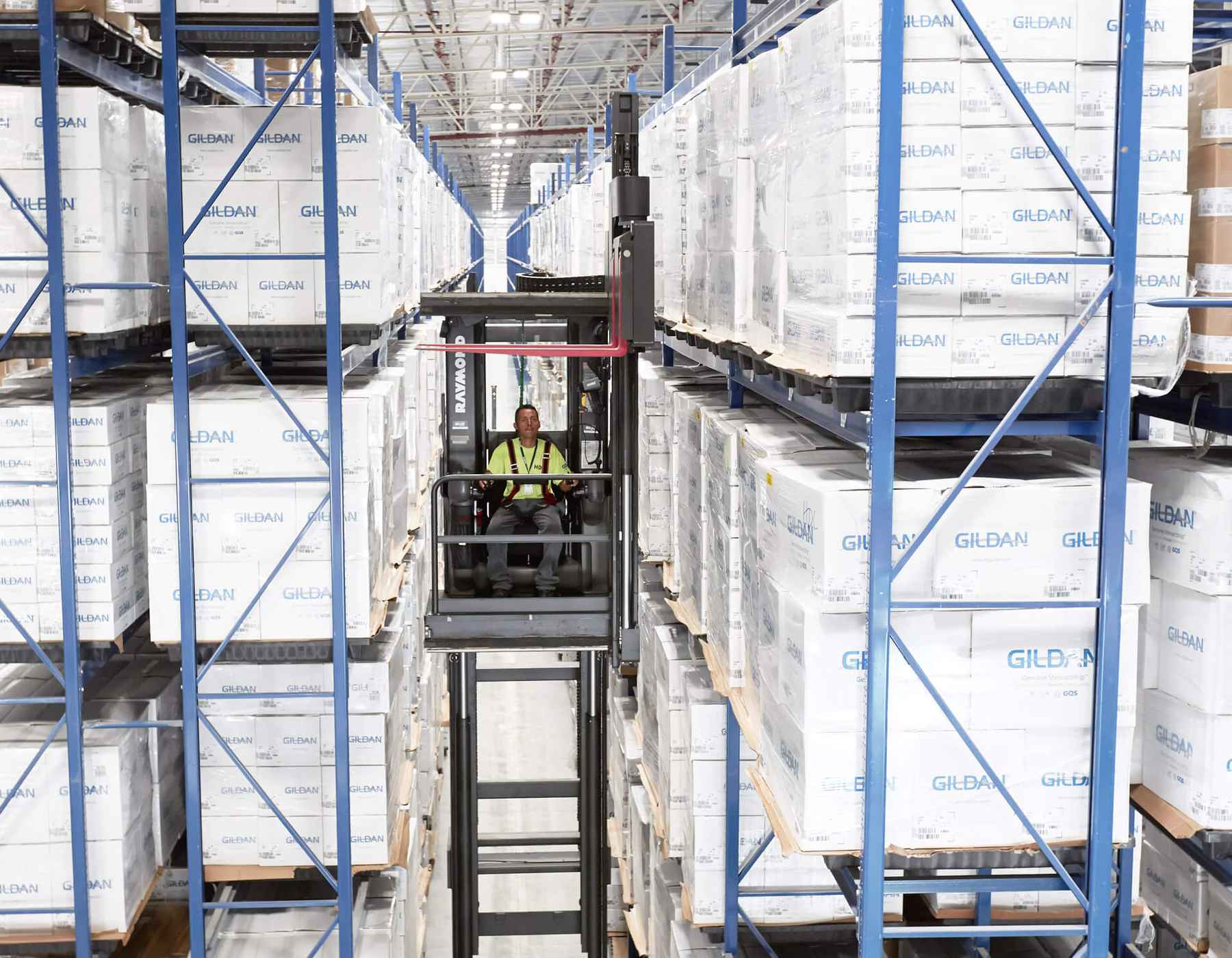 All transportation to and from facilities is fully optimized to minimize our GHG emissions. No Gildan truck ever travels empty!
Gildan's distribution centres are strategically located around the world and service more than 60 markets globally.
Explore our other processes