One of the largest domestic consumers of U.S. cotton
We place a high emphasis on sourcing and purchasing high-quality, sustainably grown cotton. That's why we primarily buy U.S. cotton because of the inherent ethical and sustainable benefits that it has as a highly regulated crop. Approximately 90% of the cotton for our apparel comes from the United States.
Ethically harvested and sustainably grown
Regulated as a food crop under strict United States Department of Agriculture (USDA) and the Environmental Protection Agency (EPA) guidelines, cotton grown in the U.S. represents the best combination of quality and value for our products. Under the guidance of the National Cotton Council, USDA, and various other organizations, U.S. farmers have continuously reduced their environmental footprint by adopting various agricultural practices to conserve resources and maximize efficiency.
More than 65% of the cotton acreage where our purchased cotton is grown is irrigated naturally using rainwater only. In addition, conservation-based agricultural practices and advanced soil monitoring systems have reduced soil erosion and residual impacts on the environment. GPS positioning and advanced delivery systems enable farmers to be more efficient while planting, fertilizing, and harvesting, effectively helping to reduce GHG emissions and environmental impacts on the land and neighboring ecosystems.
U.S. cotton farmers are required to adhere to strict U.S. labour laws and Occupational Health and Safety Administration (OSHA) regulations, which are among the most stringent in the global cotton industry.
Gildan partners with credible organizations to provide all its stakeholders with additional assurances that the cotton purchased from the United States is sustainably grown with low environmental and social risks.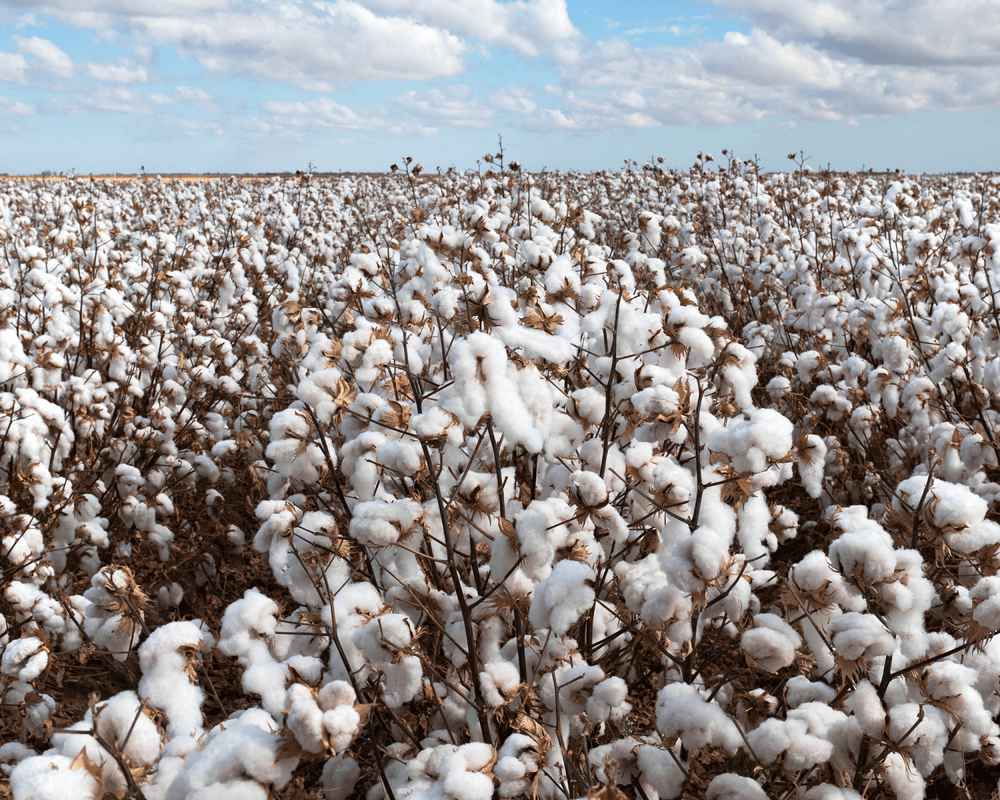 The U.S. Cotton Trust Protocol®
Gildan is a member of The U.S. Cotton Trust Protocol®, which sets a new standard for more sustainably grown cotton. Aligned with the U.N. Sustainable Development Goals, the Protocol brings quantifiable and verifiable goals and measurements to sustainable cotton production, driving continuous improvement in six key sustainability metrics: Land use, soil carbon, water management, soil loss, GHG emissions, and energy efficiency. In addition, it underpins and verifies U.S. cotton's sustainability progress through sophisticated data collection and independent third-party verification.
Since 2009, Gildan has proudly displayed the Cotton USA® mark on consumer-product packaging and shipping materials licensed by Cotton Council International (CCI). This internationally recognized mark symbolizes the inherent benefits that the U.S. cotton industry delivers as a highly regulated crop.
Better Cotton Initiative (BCI)
Since 2016, Gildan has been a manufacturing member of the Better Cotton Initiative (BCI). This global nonprofit organization aims to transform cotton production worldwide by developing better cotton as a sustainable mainstream commodity.
Our position on
Uzbekistan cotton
We require all our third-party yarn suppliers to confirm through a signed statement or binding contract that they do not use or procure any cotton fibre originating from Uzbekistan. In 2013, we determined that less than 5% of our total cotton supply was at risk of being supplied with fibre from Uzbekistan. As such, we believe that there is a low risk of cotton originating from these crops in any of our products.