Gildan
Gildan® Announces Partnership with Riley Green for National Underwear Day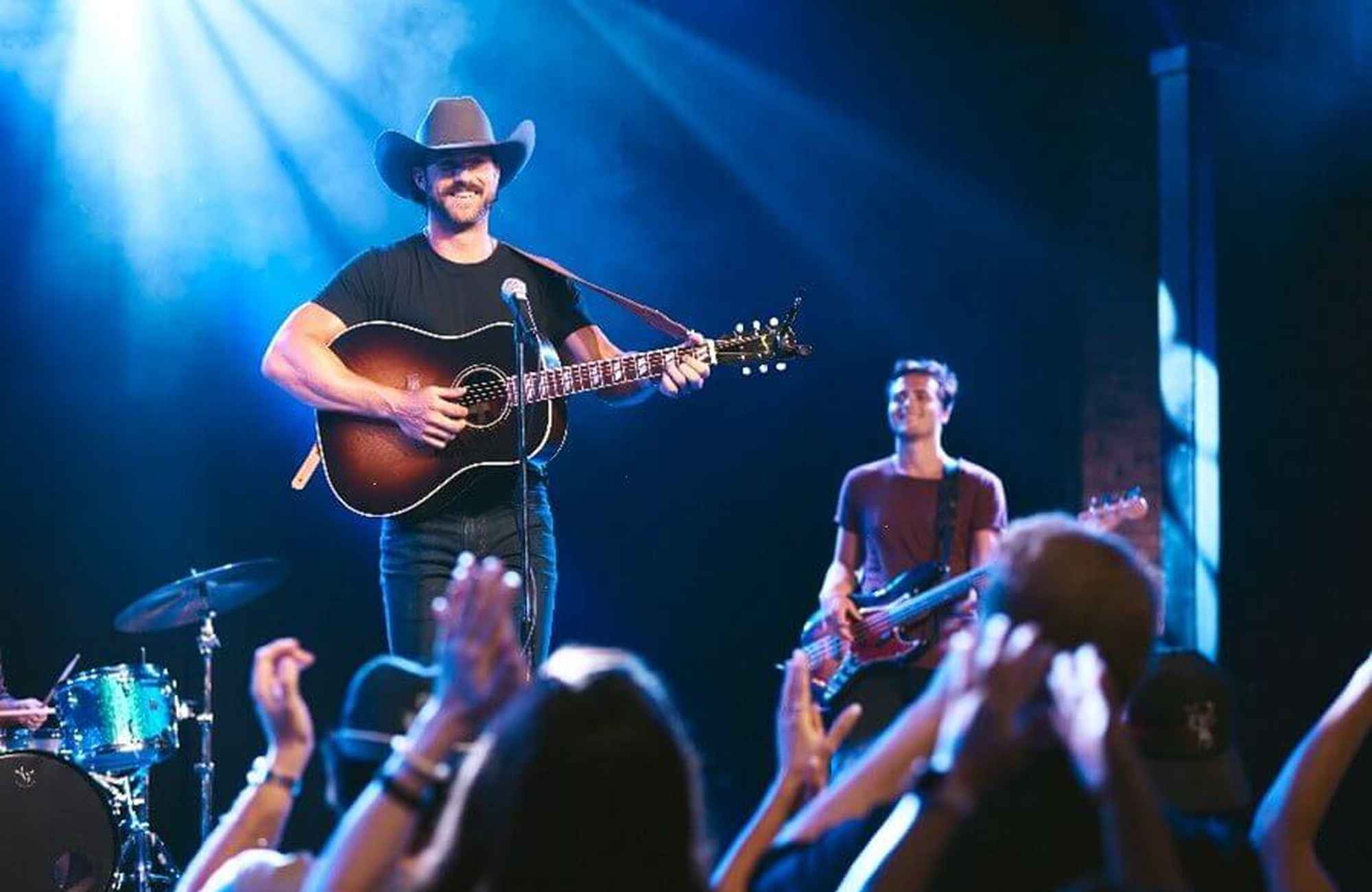 CHRIST CHURCH, BARBADOS (August 4, 2023) – Gildan®, a leading apparel brand of quality, affordable basics from t-shirts to underwear, has partnered with country music star Riley Green, as a brand ambassador starting on National Underwear Day, August 5, 2023 and extending throughout the year.
Riley Green, a Country Music Television (CMT) "Listen Up Artist" and MusicRow's Breakout Artist of the Year, is the ideal brand ambassador for Gildan® as its responsibly made, quality basics fit seamlessly into his busy lifestyle. "Whether it is a packed show, a challenging workout or a busy day on the farm, Gildan® keeps me comfortable no matter what I am doing," said country music star Riley Green. "Life gets busy and a little hectic at times and partnering with Gildan® to keep me comfortable is just a smart choice for me."
As a market leading brand, Gildan® offers a wide array of affordable underwear, socks, shirts, fleece, sweatpants and more for men, women and children. It wants its customers to feel comfortable and confident throughout their entire day. The brand is proud to partner with Riley Green, who shares the same values and style.
"We are pleased to welcome Riley Green as our brand ambassador for National Underwear Day and are thrilled that he has chosen to wear our products on tour, on and off the stage, and through life's essential moments," said Chuck Ward, President of Sales, Marketing and Distribution at Gildan. "Live music is a passion for many of our customers, and it provides us a unique and memorable opportunity to connect with fans across the U.S."
This partnership will feature Riley wearing Gildan® t-shirts, underwear and socks while on stage, working out, relaxing backstage and at home with family through video and social content. In addition, Gildan® will be promoting Riley's top product picks on Amazon on August 5 in light of National Underwear Day, as well as host giveaways of men's underwear packs on the Gildan® Instagram page.

For more information, visit the Gildan® website.
About Gildan®
Gildan® is a market leading brand with an unbeatable collection of casual essentials in sizes, silhouettes and an array of colors to suit any need. Gildan® is a brand committed to quality you can trust and value you can depend on, with a product line that includes t-shirts, sport shirts, fleece, socks and underwear in a variety of fabrications, from ring-spun cotton to 100% polyester. Whether you are looking for core colors or fashionable antiques and heathers, Gildan's palette offers many opportunities to match any color scheme. Gildan® makes it easy to find the right garments to fit your needs.
Gildan® is a brand owned by Gildan Activewear, a leading manufacturer of everyday basic apparel. The Company owns and operates vertically integrated, large-scale manufacturing facilities which are primarily located in Central America, the Caribbean, North America and Bangladesh. The Company operates with a strong commitment to industry-leading labor, environmental and governance practices throughout its supply chain in accordance with its comprehensive ESG program embedded in its long-term business strategy. More information about the Company and its ESG practices and initiatives can be found at gildancorp.com.
About Riley Green
Rolling Stone hailed his musical perspective as "Drinks-in-the-air Nineties Country at an Alabama vs. Auburn tailgate", and that is just the type of energy fans have come to expect from Riley Green. Raised on the sounds of traditional Country, Bluegrass and Southern Gospel music, the Jacksonville, AL native learned the spirit of songwriting and performing at a young age while spending time with his grandfather, Bufford Green, who ran the Golden Saw Music Hall. That stage laid a foundation for the songs Riley would craft in the years to come and values learned from another generation. He fittingly shares co-writing credits posthumously alongside his two grandfathers on the 2xPLATINUM certified "I Wish Grandpas Never Died", which People praised "might take him to a whole new stratosphere". Evident on his debut album Different 'Round Here (BMLG Records), featuring the PLATINUM-certified hit No. 1 "There Was This Girl" , MusicRow noted his "great Country vocal, honest presentation and true-to-life lyrics." Riley's Behind the Bar collection with GOLD-certified "If It Wasn't For Trucks" and We Out Here: Live followed as the 2020 ACM Awards New Male Artist of the Year has "brought Country back to its roots: the blue collar sounds for the working man, by the working man" (Whiskey Riff). His collaboration with Thomas Rhett on "Half Of Me" earned Riley his second No. 1 at Country radio as he continues to deliver tracks directly to his loyal following as the world awaits the arrival his next single "Different 'Round Here (Feat. Luke Combs)" on May 11. Named a CMT "Listen Up Artist," Riley was also voted as one of the CRS 2020 New Faces and earned MusicRow's Breakout Artist of the Year. In addition to his own headline dates, Riley is currently out on the road as part of the Luke Combs World Tour. He has previously hit the road with Luke Bryan, Jason Aldean, Brad Paisley, Jon Pardi and Dierks Bentley. For upcoming tour dates and more, visit RileyGreenMusic.com.
Director, Global Communications and Corporate Marketing