Gildan
Gildan's Distribution Centre in Eden, North Carolina Receives 8th Consecutive Gold Star Award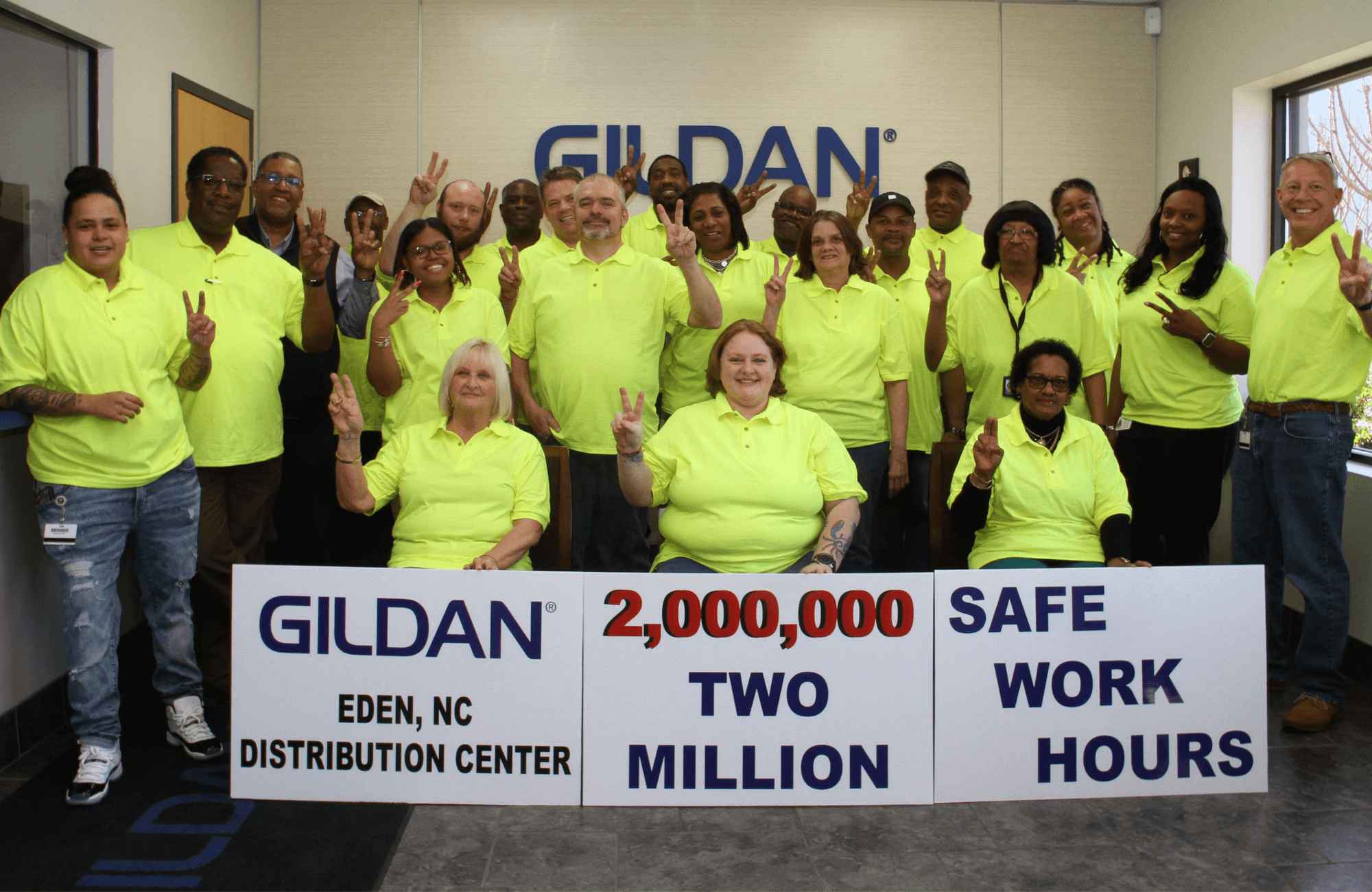 Today, the North Carolina Department of Labor honoured Gildan's distribution centre in Eden, North Carolina with their eighth consecutive Gold Star Award for achieving an accident rate below the State's industry average. This accomplishment comes after the distribution centre achieved a milestone of more than two million safe work-hours after 28 months without incident.
"The health of our people is a top priority here at Gildan, and we take our responsibility to provide employees with safe and empowering workplaces very seriously," says Shannon Preston, Vice President of Human Resources in the United States at Gildan. "I'm so proud to see that our efforts to uphold best industry practices have been recognized once more with this award."
Milestones like these can be difficult to obtain in the world of distribution, where warehouse machinery and the nature of the work make these environments more prone to general industry accidents. Despite this, the Company's distribution centre in Eden has maintained a successful track record with keeping workplace accidents at a minimum, having achieved one million safe work-hours on three prior occasions.
To learn more about Gildan's commitment to healthy and safe workplaces, visit the Company's dedicated Genuine Responsibility® website.