Gildan
Gildan® Products Now Available in Vietnam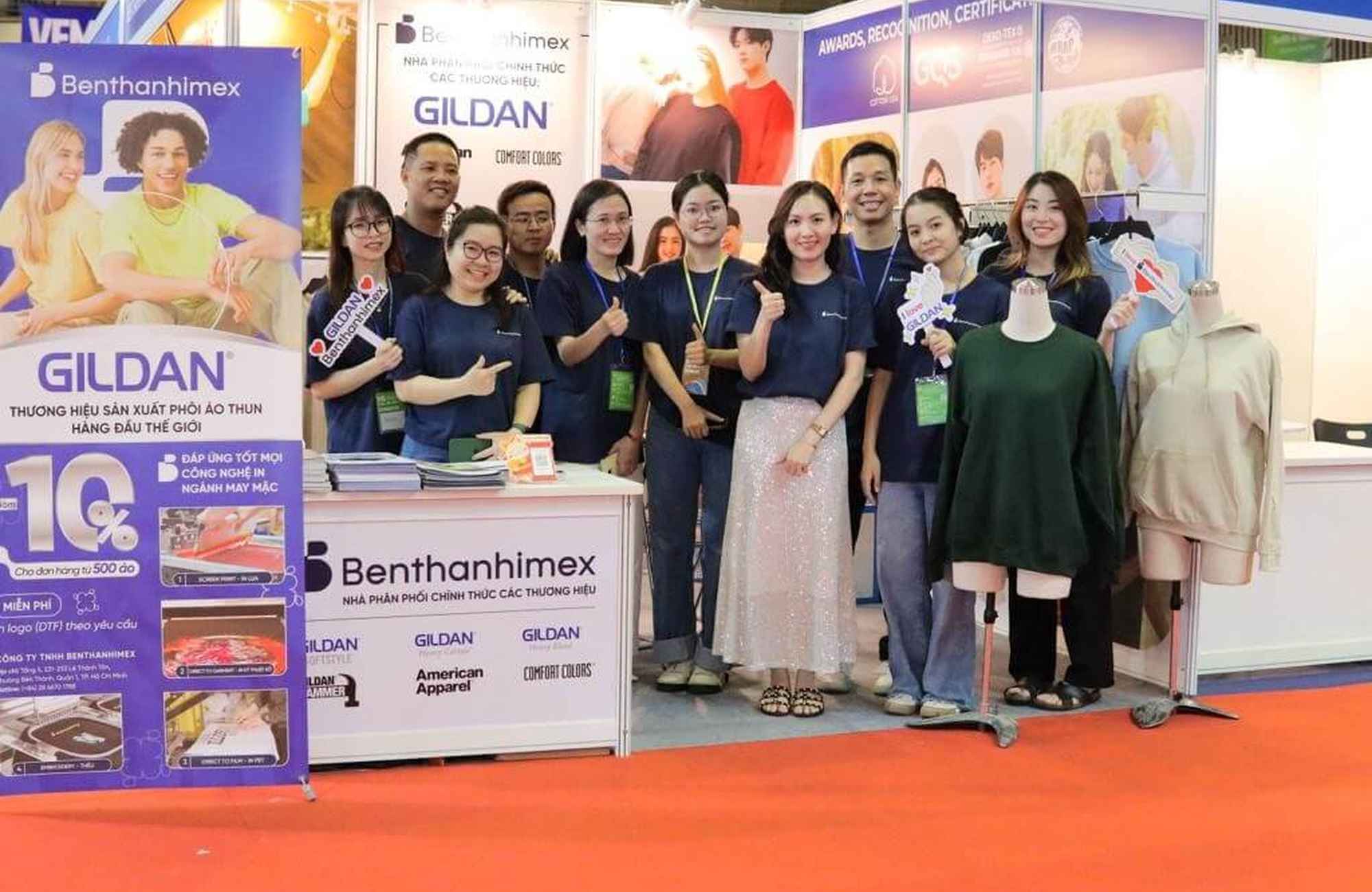 Christ Church, Barbados – Wednesday, October 25, 2023 – Gildan®, a leading apparel brand of quality and affordable basics, is pleased to share that it has launched a selection of its products in the Vietnamese market. The brand made its debut through a dedicated booth at the International Textile & Garment Industry Exhibition in Ho Chi Minh this morning, a key industry event in the country.
"We are pleased to introduce our Gildan® brand to Vietnamese customers as we expand the reach and access of our products in Asia," says Chuck Ward, President of Sales, Marketing and Distribution at Gildan Activewear. "As a leader in many markets around the world for high-quality printing and value, Gildan® is the most logical, smart choice for decorators to drive their business success."
A selection of Gildan®'s core products is now available for purchase through a key distributor in the country, and a small selection of American Apparel® and Comfort Colors® products will also be available later in 2023.
To order Gildan products, visit gildan.com/asia/en/ for our distributor's contact information. For more information about the Gildan® brand, contact Jacky Cheah at [email protected].
About Gildan®:
Gildan® is a market leading brand with an unbeatable collection of casual essentials in sizes, silhouettes and an array of colors to suit any need. Gildan® is a brand committed to quality you can trust and value you can depend on, with a product line that includes t-shirts, sport shirts, fleece, socks and underwear in a variety of fabrications, from ring-spun cotton to 100% polyester. Whether you're looking for core colors or fashionable antiques and heathers, Gildan's palette offers many opportunities to match any color scheme. Gildan® makes it easy to find the right garments to fit your needs.
Gildan® is a brand owned by Gildan Activewear, a leading manufacturer of everyday basic apparel that owns and operates vertically integrated, large-scale manufacturing facilities primarily located in Central America, the Caribbean, North America and Bangladesh. The Company operates with a strong commitment to industry-leading labour, environmental and governance practices throughout its supply chain in accordance with its comprehensive ESG program embedded in its long-term business strategy. More information about the Company and its ESG practices and initiatives can be found at gildancorp.com.  
Director, Global Communications and Corporate Marketing