Strengthening our communities through education
Education is the most powerful tool in creating a better and brighter tomorrow. We believe that access to education will open doors of opportunity for children's futures. Hence, our goal is to strengthen the local educational infrastructure across our communities by investing in education programs, providing support and training for teachers, and engaging students around topics that will make them responsible citizens of tomorrow.
Partnership with World Vision Honduras
We partnered with World Vision Honduras to strengthen the quality of education provided to children while teaching them to work together and proactively improve the environment, health, sanitation, and safety of their schools and communities.
Since the program's beginnings, Gildan has helped change the lives of more than 147,000 children and 5,000 teachers. In 2021, we extended our partnership and committed to an additional USD $170,000 to support World Vision Honduras, bringing Gildan's investment to over USD $600,000 since the partnership began. We hope to continue supporting education efforts across our communities in Honduras and build a stronger future for the next generation.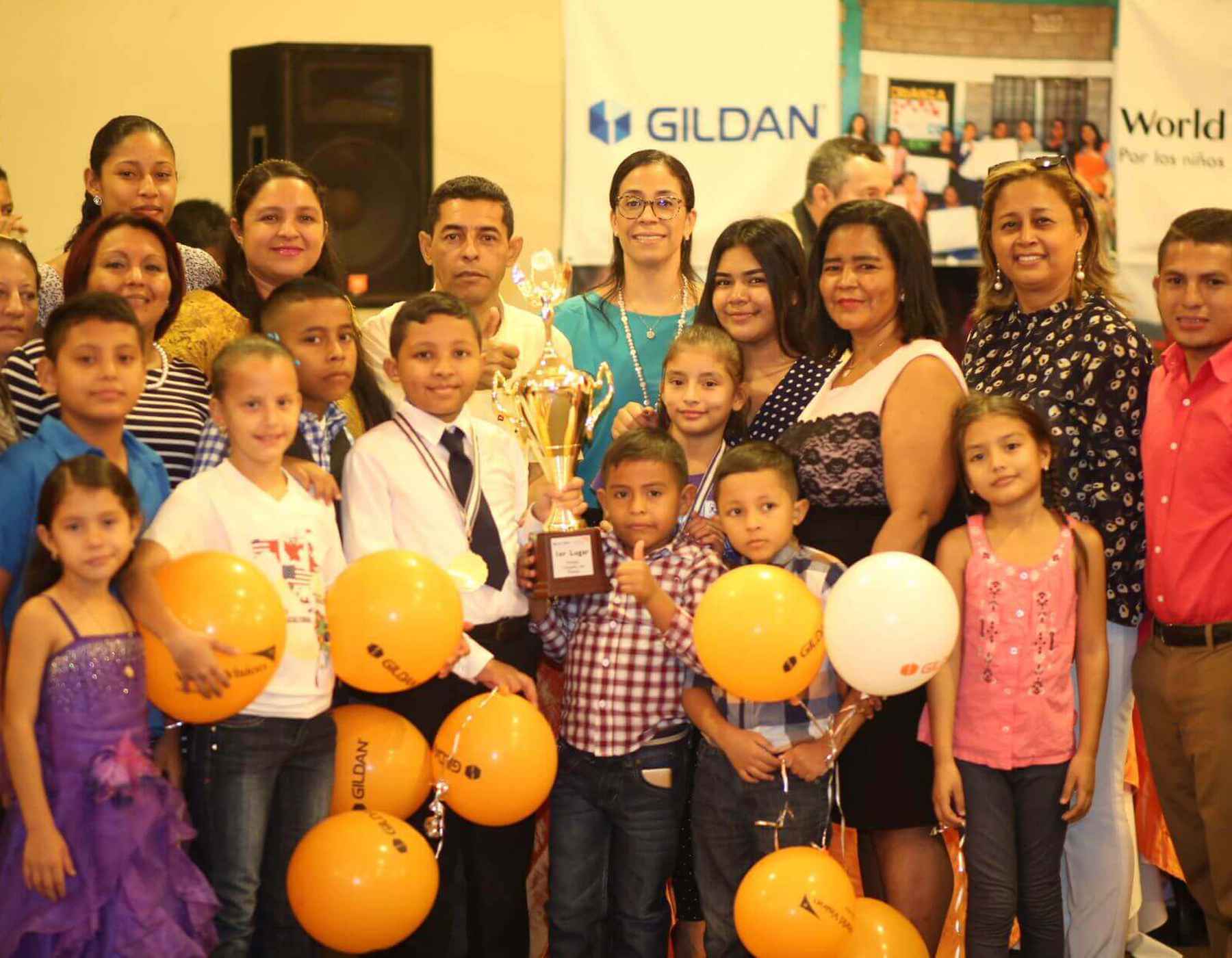 Enhancing Learning Experiences in Nicaragua
Since February 2019, some preschools and primary schools in Latin America have enjoyed safer school environments, promoting enhanced learning experiences for students, thanks to Gildan's investment in projects aimed at improving school infrastructure.
At the República de Venezuela school, an expanded mesh serpentine was installed, and the entire perimeter area was painted in an effort to make the school boundaries safer and more secure. Alfonso Cortés, another school, underwent construction to install a storage area for the school cafeteria and renovate the ceilings of two classrooms, which were in poor condition. Improving infrastructure was an important step in delivering peace of mind for teachers, students, and parents alike, and shifting the focus to learning. On an annual basis, Gildan also distributes kits of school supplies to students to ensure children have access to materials needed to aid them in their education. Lack of access to learning resources should not be a hindrance to any child's education and development.
Supporting girls' education in Bangladesh
Since 2017, Gildan has partnered with Room to Read to support the Girls' Education Program in Bangladesh to improve accessibility and pave the way for female education. To date, Gildan has contributed USD $120,000 to the organization and helped 350 girls receive a customized program based on their unique needs and grade levels. Through this program, girls receive life skills education, female mentorship, and material and academic support as a means of increasing their chances at a better future. The program also aims to foster family and community engagement around the importance of girls' education in a region where opportunities for females are often difficult to access.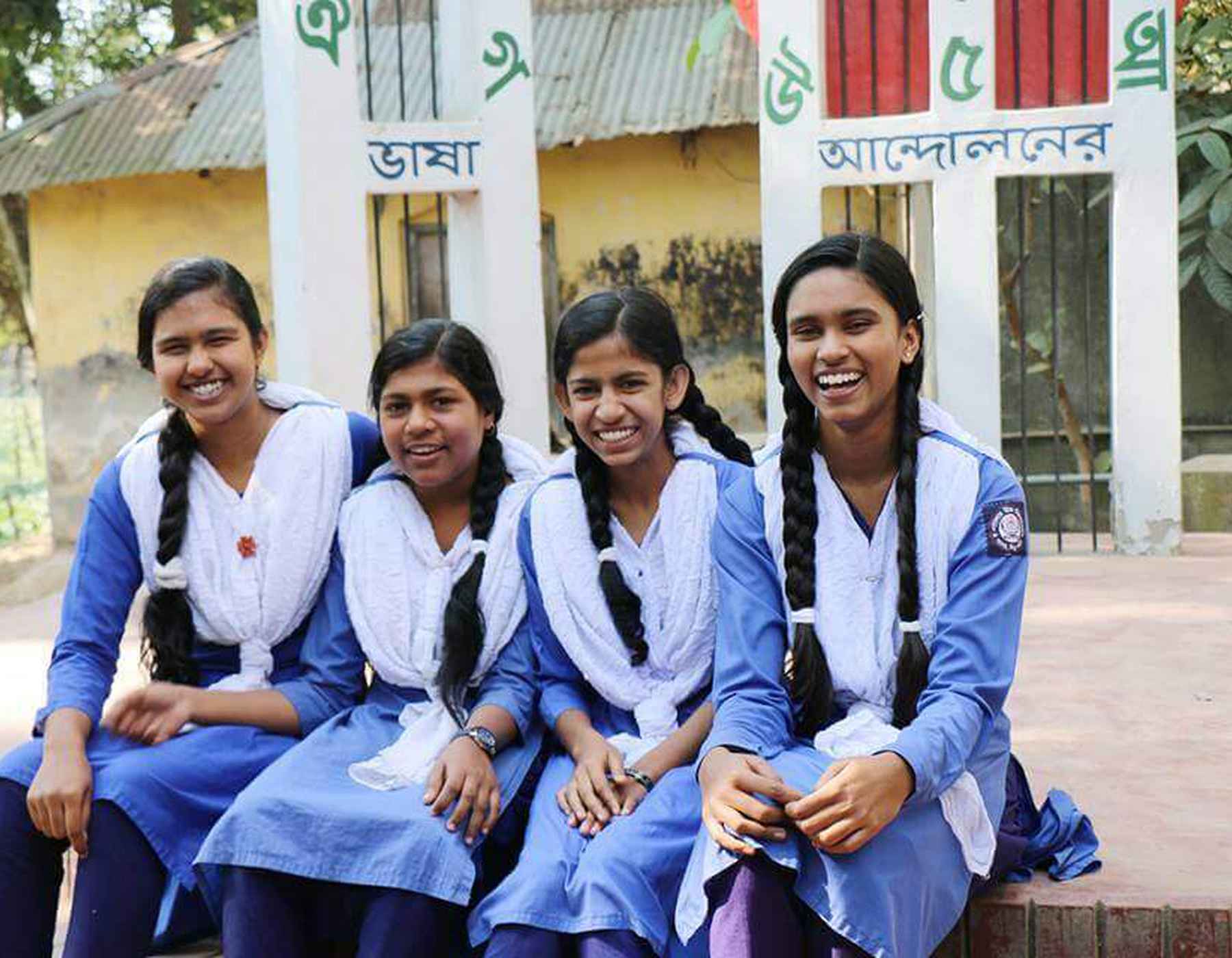 Young Sustainability Leaders program
Our Young Sustainability Leaders program harnesses various partnerships we have with organizations which aim to raise awareness among the younger generation about environmental issues and thus secure a more sustainable future for our planet.
For instance, we partner with Canadian NGOs, Learning for a Sustainable Future and Earth Rangers, to educate young people on environmental issues and promote sustainable practices.
Gildan also partners with the Eco-School program in the Dominican Republic, an international environmental certification granted to schools that develop initiatives to promote eco-educational projects. Following the framework set out by the Eco-School program, students, teachers, tutors, and parents of these schools come together to assist with environmental initiatives and improve their quality of living, both within the school and the wider community. Inculcating environmental values as part of students' educational curriculum facilitates the formation of a more conscious future generation, an endeavor of which Gildan is proud to be a part.
More about community projects