We are pleased to share that we have published our 18th annual Environmental, Social, and Governance (ESG) Report, which outlines our ESG commitments and performance results in 2021, accompanied by further details on Gildan's Next Generation ESG strategy and future targets.
Below you will find some highlights from this year's publication.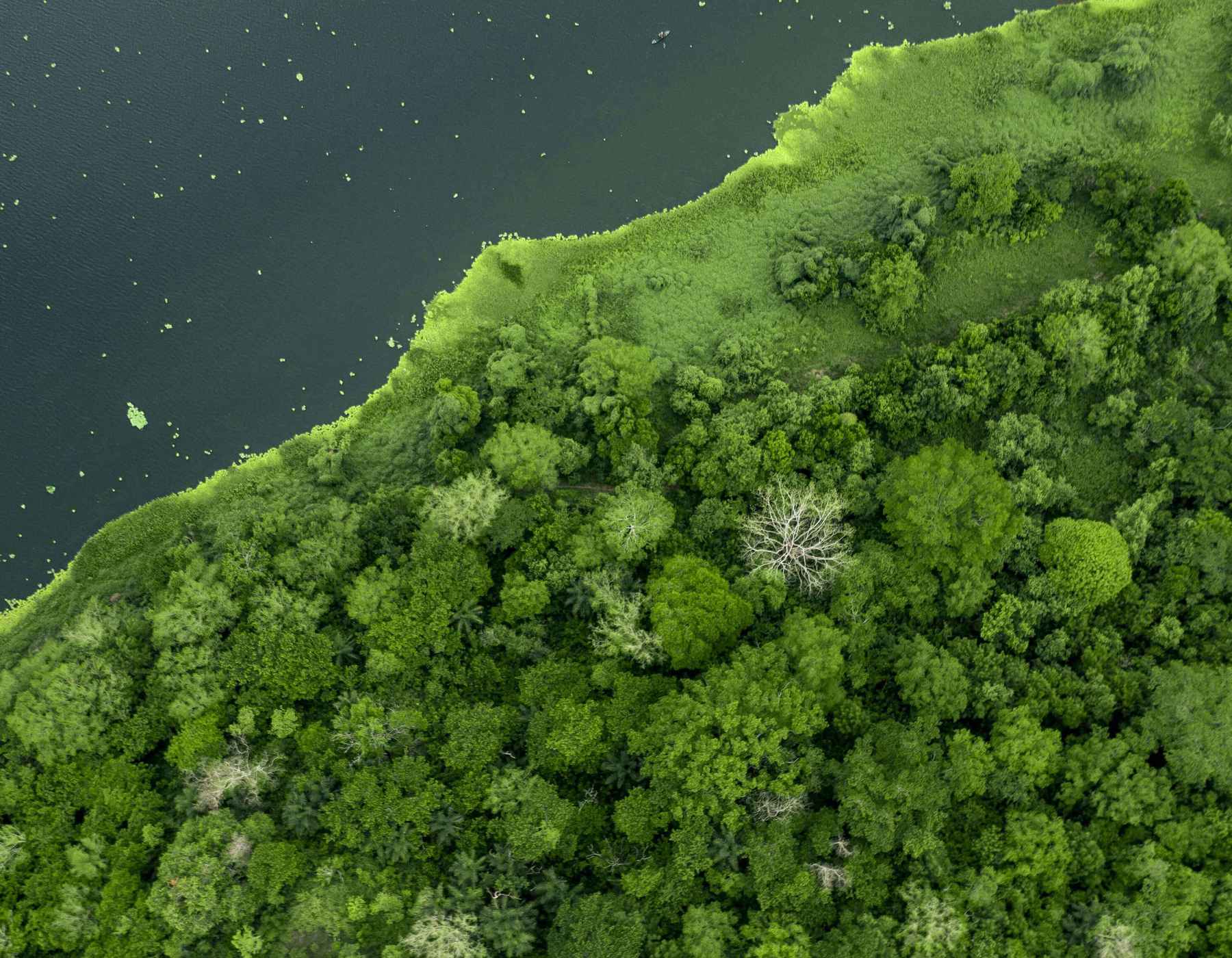 Take a deep dive into the progress we've made toward making apparel with respect for the environment, circularity, people, communities, and transparency.
"We are pleased with the work we've done to continue playing a role in improving the livelihood of people who make our clothes, protecting the environment, empowering our communities, and increasing the sustainability of our products. Our vertically integrated business model continues to be the driving force behind our leading ESG practices and allows us to ensure that our products are made with respect throughout our entire supply chain."
2021 was characterized by the ongoing COVID-19 pandemic, supply chain disruptions, labour shortages, and geo-political and climate uncertainty. Despite these global challenges, Gildan continued to lead the way responsible apparel manufacturing and closed-off the year with strong ESG performance and strategic progress.
Gildan understands its responsibility in joining efforts to address the global challenges of climate change and biodiversity loss. This is why we continue to invest in systems, technologies, and initiatives that reduce our GHG emissions, minimize waste, optimize resources, and reduce our overall impact on the planet.
Key environmental highlights
of Gildan's energy came from renewable sources
reduction in water intensity compared to 2018
decrease in total waste intensity compared to 2018
reduction in waste clippings compared to 2020
When it comes to our employees, treating them with respect and dignity is one of our highest priorities. This is why we are committed to continuing to transform policy into concrete action, while making sure fairness, inclusion, and opportunity are further incorporated into Gildan's labour practices.
towards in-kind benefits for employees
Gildan workers were represented by formal Health and Safety committees
of respondents from the employee engagement survey said they believed Gildan was an inclusive workplace
increase in female representation per quarter at the senior management level
donated to community partners
total expenditures in materials and services with local suppliers
Operating in a responsible, ethical, and transparent manner is at the core to Gildan's business strategy, and it has long been a key element of our success. As one of the leading vertically integrated manufacturers in the apparel industry, we produce the vast majority of our products in our own facilities. This gives us the advantage of exercising direct control over how we operate, and it enables us to prioritize ESG across our operations.
Key governance highlights
firm retained to review the Board's processes and structure, composition and succession planning, and oversight of ESG matters.
of Gildan's Board of Directors were independent
of Gildan's three Board level committees were chaired by women
In 2021, Gildan was recognized by some of the following organizations:
2021 Dow Jones Sustainability Index
Gildan has been listed on the Dow Jones Sustainability Index for 9 consecutive years in the Textiles, Apparel, & Luxury Goods industry. Gildan is the only apparel manufacturer on the North American index.
Read more
World's 100 Most Sustainable Corporations in 2021
Gildan was included in Corporate Knight's Global 100 ranking of the World's Most Sustainable Corporations in 2021.
Read more
Top 100 ESG Companies of 2021
Gildan was named one of the Top 100 ESG Companies of 2021 by The Investor Business Daily. Gildan ranked 8th overall and #1 in the Consumer Goods category for its strong ESG ratings in addition to strong fundamental and technical stock performance.
Read more
2021 Fashion Transparency Index
Gildan has been included on the Fashion Transparency Index by Fashion Revolution since 2017 for our commitment to transparency and public disclosure on social and environmental policies, practices, and impacts, in our operations. In 2021, Gildan ranked 6th on the Index out of 250 brands evaluated.
Read more
2021 Carbon Disclosure Project
Gildan received a "B" score from the Carbon Disclosure Project (CDP) in 2021 on climate change and water security.